The Forgotten Brie Larson Crime Comedy You Can Find On Netflix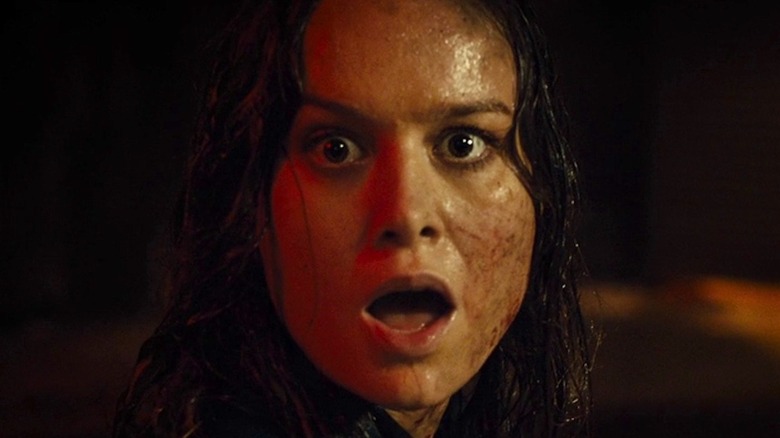 StudioCanal
Brie Larson is now a highly popular working actor with a consistently busy schedule — she currently has a series for Apple TV+ in the works titled "Lessons in Chemistry," for which she will executive produce as well as star in (via Variety). She became especially notable in the public eye after taking on the lead role in Marvel's first woman-led superhero flick, "Captain Marvel," in 2019, which she will continue to reprise for subsequent films.
Before she entered the MCU, though, she already had a fairly extensive filmography from her decades-long career (so far) as an actor. Some notable early roles include 2010's "Scott Pilgrim vs. the World" and 2012's "21 Jump Street." She then focused on a string of indie films, such as "Short Term 12" and"The Spectacular Now," both of which came out in 2013. Then, in 2015, she starred in the powerful drama "Room," playing a young mother who had been held captive in a shed for several years and eventually escapes. This led to her first Oscar nomination and win, for Best Actress.
Even these indie films are pretty recognizable, but Larson does have one film that likely flew under your radar — even if you're a big fan of the actress. In 2016, she starred in "Free Fire," a black comedy action film by director Ben Wheatley with an ensemble cast. If you haven't yet seen "Free Fire," it's now available to stream on Netflix — here's more information about the film and why it's worth checking out.
Free Fire is a clever and entertaining watch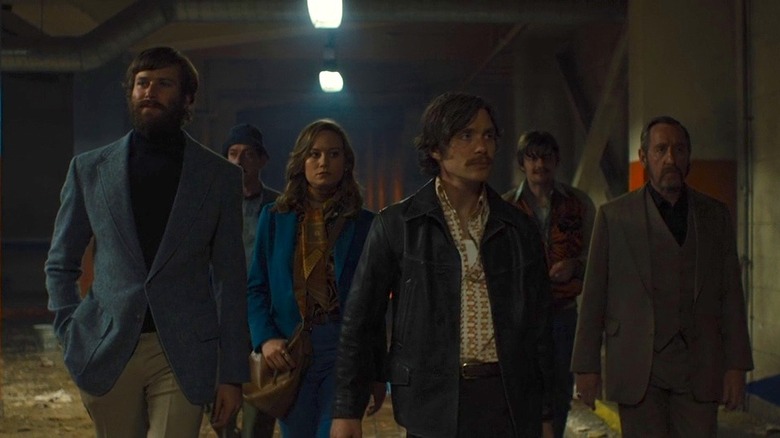 StudioCanal
Written by Ben Wheatley and Amy Jump, "Free Fire" is set in 1978 Boston and follows Justine (Larson), an intermediary for arms dealings, as she gets caught in the middle of a black-market arms deal gone wrong between two gun-loving gangs. The cast also includes Cillian Murphy, Armie Hammer, Sharlto Copley, Jack Reynor, and Sam Riley. "Free Fire" was received fairly positively by critics and currently holds a 70% Tomatometer score on Rotten Tomatoes. Audiences were a bit more critical of it and the current RT audience score is at a 52%. Mostly, critics liked the film's dark humor, sharply clever writing, and the fact that it is, as Central Track puts it, "just an entertaining piece of pulp."
Slashfilm wrote, "The third-act shootout is a staple of a certain kind of film, but in Ben Wheatley's Free Fire it's essentially the entire movie. Against all odds, it works." Empire echoed these sentiments, writing, "Wheatley continues an unbroken run of quality, helped by a great cast and a startlingly effective premise. This is seriously cool, stuffed with great dialogue and riddled with bullets."
The Guardian had one of the most favorable reviews, noting the film's "sharp-shooter ring" dialogue. The review then concluded, "'Free Fire 'cements Wheatley and Jump's reputation as the UK's most vigorously anarchic film-making duo. Unlike their hapless protagonists, they actually hit their targets. You'll laugh, you'll wince, you'll duck. Bullseye!" Well, there you have it — if you want a film that hits its targets, look no further than "Free Fire."