The American Dad! Episode You Forgot American Pickers' Frank Fitz Starred In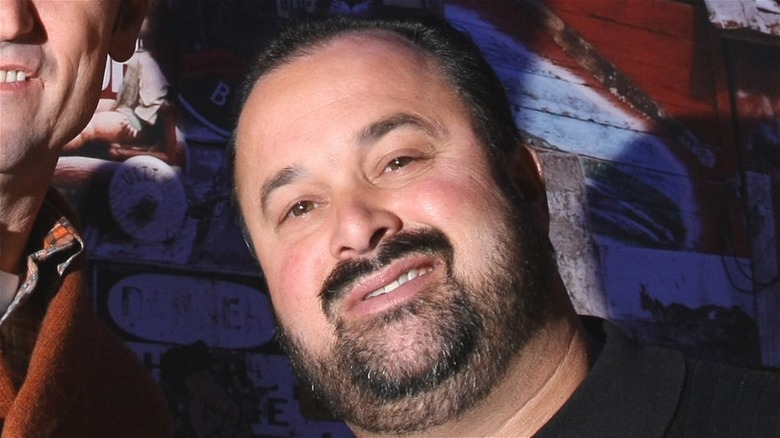 Neilson Barnard/Getty Images
For many years, Frank Fritz was one half of the duo that would go around finding valuables in people's garages on History's "American Pickers." It's a job most people would kill for because you mostly get to look at a bunch of cool stuff and learn about history. Frank Fritz may no longer be on the show, but he worked his way into people's hearts. And if he were ever to come back, there's little doubt fans would welcome him with open arms. 
Still, Fritz has done pretty well for himself over the years to where we think he'll land on his feet somewhere else great. His resume is rather extensive, as he's popped up on many other reality series, including "Pawn Stars," "Rachael Ray," and "American Restoration." He may not be an actor per se, but he's shown up on television more times than most would ever dream of.
That's not to say he doesn't have a funny bone he can't put to good use when the time calls for it. "American Pickers" fans may have forgotten the other patriotic show he appeared on — "American Dad!" — where he portrayed himself. It's a hilarious moment and one you absolutely should go back and revisit.
Frank Fritz met Stan Smith at church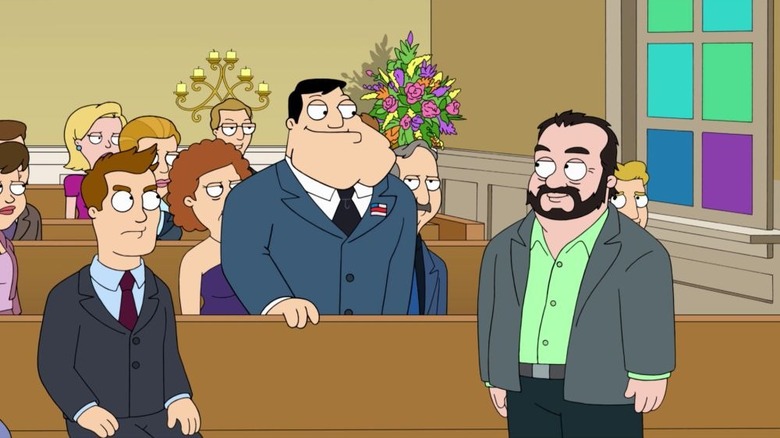 20th Television
Season 12's "Family Plan" kicks off with the Smith family attending Dr. Kalgary's wedding. Naturally, Stan doesn't want to be there, but his attitude perks up when he recognizes Frank Fritz from "American Pickers." He's a big fan, as it's also his dream to take people's old stuff and drive off with it. In true "American Dad!" fashion, things only grow more ridiculous as Fritz "knights" Stan as an American picker, which he uses as an excuse to leave the wedding.
Even after over a dozen seasons, "American Dad!" still manages to find an eclectic mix of guest stars to lend their talents to the show. Some of the other famous faces who stopped by Season 12 alone include Ted Danson, Carl Reiner, Uma Thurman, Kathy Bates, Stan Lee, Sinbad, and Mickey Rooney, to name a few. Frank Fritz is undoubtedly in good company.
Now that Fritz is no longer on "American Pickers," perhaps he could try doing more voiceover work. Regardless of what the future holds, Fritz is in a far better place now than he was a few years ago. After undergoing back surgery and attending rehab for alcohol (via Deadline), he's healthier than ever, so the future is bright no matter what.