The Abduction Thriller That Has Netflix Subscribers Gripping Their Seats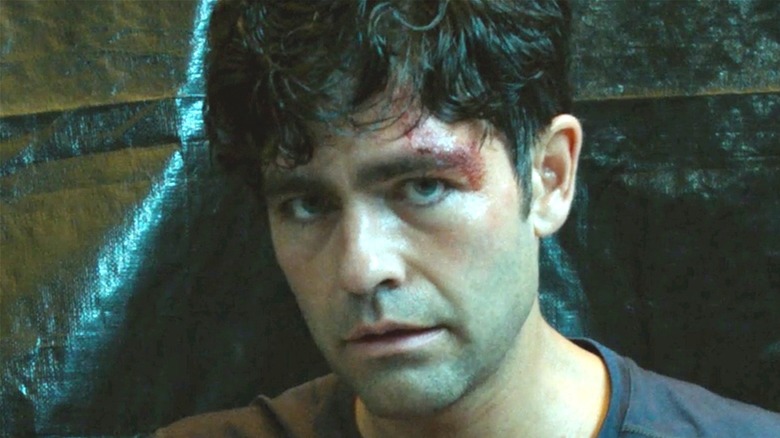 Netflix
There's no better way to spend a quiet weekend at home camped out on the couch while binge-watching a new show. Netflix and binge-watching go hand-in-hand, particularly due to the streaming giant's own limited series that are universally watched (and usually loved) by those who subscribe. From "Money Heist" to "Stranger Things," there have been no shortage of quality Netflix original series that make you laugh, cry, and keep you at the edge of your seat. And as the platform gets bigger, so do its original productions. 
Netflix's most recent original series, which dropped August 25, is the abduction thriller "Clickbait." The eight-episode series is as bizarre as it is addicting. Creators Tony Ayres and Christian White spared no expensive to use cliffhangers, senseless plot points and a rapid fire pace to keep viewers questioning what will happen next. And the title "Clickbait" is just that, because if you watch the trailer, there's absolutely no way you can avoid pressing play. It grabs your attention from the start. 
Clickbait keeps you questioning until the very end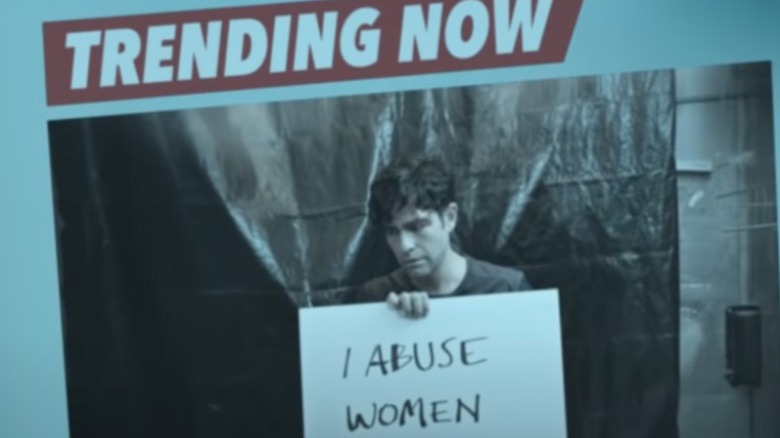 Netflix
The premise of "Clickbait" sounds simple, but the story is far from . The show centers around family man Nick Brewer (Adrian Grenier), who gets kidnapped in the first episode. His captor releases a video of Nick holding a sign that says "I ABUSE WOMEN." If the viral video gets 5 million views, Nick's kidnapper threatens to kill him by making him hold a sign that says "AT 5 MILLION VIEWS, I DIE." In a social media-obsessed world, it doesn't take long for the video to garner millions of views. This leaves all the characters and the real-life viewers wondering: Who took Nick and why do they want to kill him? 
"Clickbait" somehow manages to fit the world of internet fame, online dating, catfishing, and family dynamics into eight short episodes. Each episode focuses on a different character who plays a role in Nick's life, including "The Sister," which focuses on his sibling Pia (Zoe Kazan), and "The Wife," which centers around Nick's partner Sophie (Betty Gabriel). The truth and perspective changes each episode, which only adds to the confusion to the overall plot. By the time you binge the entire show, your head will be spinning due to the craziness you've endured.