The Inspiration For Home Improvement Might Surprise You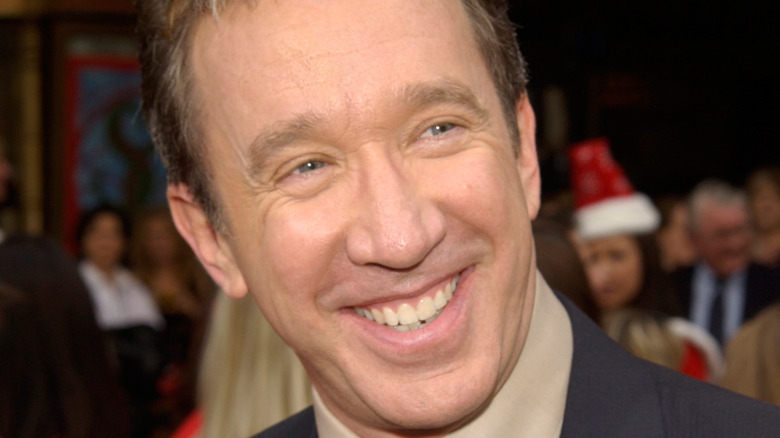 Featureflash Photo Agency/Shutterstock
For much of the 1990s, ABC's "Home Improvement" sat as one of the network's major sitcom shows, boasting eight seasons that lasted from 1991 to its cancellation in 1999. The show, which starred comedian Tim Allen as Tim Taylor, mainly focused on the Taylor family and spotlighted their wacky household. As Tim navigated being the patriarch to the Taylor family and exploring what manhood meant within the scope of the '90s, fans would often see him getting sage advice from his wise (and faceless) neighbor Wilson (Earl Hindman). Of course, "Home Improvement" depicted more than just the Taylor household during its run.
Tim "The Tool Man" Taylor also hosted a DIY-home show called "Tool Time" along with his co-host, Al Borland (Richard Karn). On "Tool Time," Tim and Al performed home improvement projects in front of a live studio audience. The show within the sitcom often ended with some funny mishap, usually thanks to Tim's penchant for unnecessarily powerful tools or dangerous shortcuts for his and Al's projects. While much of "Home Improvement" was inspired by Allen's stand-up comedy act, the idea for "Tool Time" actually came from a long-running PBS show.
Tool Time is a parody of This Old House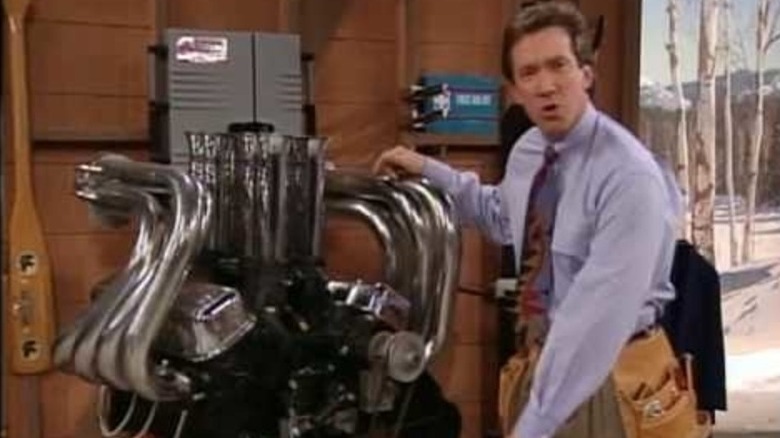 ABC
Long before HGTV and its plethora of home renovation-centric shows, fans might have relied on "This Old House." The show premiered in 1979 and placed the camera on real-life carpenters and contractors as they guided fans with their wealth of knowledge on in-home renovation projects. Shortly after its premiere, PBS picked up the show for syndication and is still showing it today (per The Atlantic). 
If "This Old House" sounds familiar to fans of "Home Improvement," it might be because of "Tool Time." As the book "TV in the USA: A History of Icons, Idols, and Ideas" notes, "Tool Time" was widely considered to be a parody of "This Old House" and its iconic hosts, Bob Vila and master carpenter Norm Abram. Vila eventually confirmed this in Country Living, saying, "The Disney people contacted me before 'Home Improvement' premiered. I think there was some concern in the legal department about whether I was being ripped off. The fact is, it's a sitcom based on me and Norm, you know?"
Vila didn't seem to have any hard feelings about "Home Improvement" or its fictional meta series meant to parody him. In fact, Vila even guested on a few episodes of "Home Improvement" as himself, acting as something of a rival to Tim. This rivalry was on great display in the Season 2 episode "The Great Race" (via YouTube), in which Vila challenged Tim to a lawnmower race for charity.