Here's Where You Can Watch The Prestige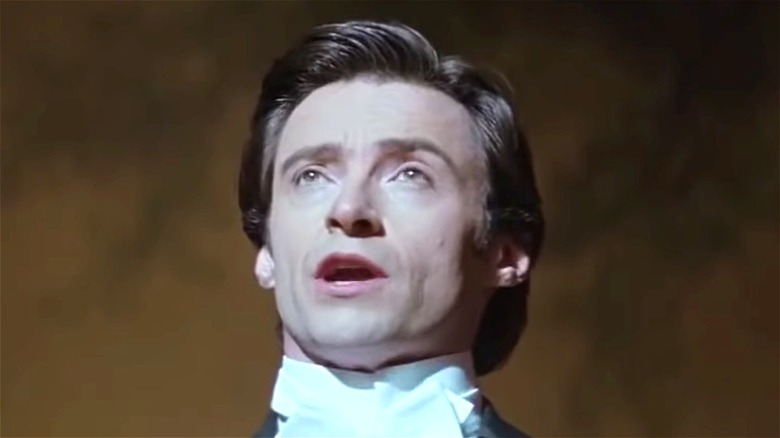 Warner Bros. Pictures
We may receive a commission on purchases made from links.
Released in 2006, just one year after "Batman Begins," "The Prestige" is director Christopher Nolan's adaptation of the novel of the same name by Christopher Priest about two feuding magicians. Hugh Jackman stars in the film as Robert Angier, the more aristocratic of the film's lead magicians, who blames Alfred Borden (Christian Bale) for his wife's accidental death during a magic trick gone wrong. The two become enemies, sabotaging each other's shows and feuding over women as well as secrets. However, once Borden launches "The Transported Man," an act where he somehow travels instantly between two different spaces, Angier seeks to discover how he does it — setting out on a quest that threatens to destroy both men once and for all.
"The Prestige" was a modest success when it was first released, grossing a little over $109 million on a $40 million budget (via Box Office Mojo). The film's reputation has only improved with time though, and it even nabbed a spot on The A.V. Club's Best Films of the 2000s list.
Now, over a decade after it was released in theaters, here's how you can watch "The Prestige" for yourself from the comfort of your own home.
You can rent or buy The Prestige through a number of different services
"The Prestige" is currently not streaming on any subscription-based streaming services or free platforms like Netflix or Tubi.
You can, however, rent a digital copy of the film from any number of online platforms. Indeed, "The Prestige" is available to rent in HD for $3.99 through various different online services, including Apple TV, Amazon Prime, Google Play, Vudu, Microsoft, and AMC On Demand.
The prices vary a bit more if what you want is to purchase a digital copy of the movie. For instance, Amazon, Apple TV, Google Play, YouTube, and Microsoft all have the film available to purchase for $17.99. AMC On Demand, meanwhile, has an SD version of the movie available to own for just $9.99. Elsewhere, Vudu charges $19.99 for its users to own "The Prestige." 
Of course, you can always buy a physical copy of the movie on DVD and Blu-ray as well.