The Surprising Movie Drew Barrymore Calls Her Best Film Role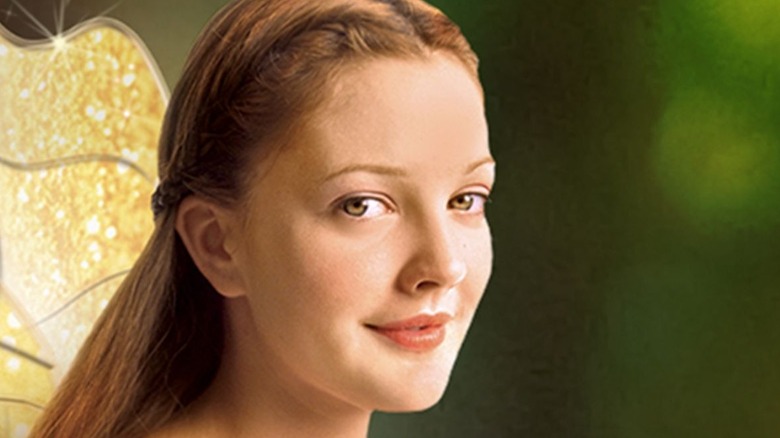 20th Century Fox
We may receive a commission on purchases made from links.
It's been nearly four decades since Drew Barrymore first burst onto screens as a breakout child star, and unlike so many kid actors who burned bright in the spotlight only to sadly flame out in adulthood, the hits have kept on coming for Barrymore. Her self-titled syndicated talk show "The Drew Barrymore Show" was recently renewed for a second season, and earlier this year she broke into Netflix's Top 10 most-watched movie list with her surprise hit "The Stand In," in which Barrymore plays two roles.
With so many classics on her resumé, there is no shortage of candidates for what Barrymore would consider her best film role. Obviously, there's the one that introduced her to moviegoers when she was only seven years old: Gertie, the little sister who helps hide a lovable alien, in one of the biggest movies of all time, Steven Spielberg's "E.T." As a child, she also made a huge impact as the lead character in Stephen King's "Firestarter."
But neither of those performances count as the actress's favorite. Nor do her roles in many of the beloved romcoms in which she scored as an adult actress, like "The Wedding Singer," "Ever After," or "50 First Dates." Fans might then naturally wonder if perhaps Barrymore favors her characters from cult hits like "Donnie Darko" and the original "Poison Ivy," or her fun appearance as Sugar in "Batman Forever," or if not those, surely her starring role in 2000's blockbuster "Charlie's Angels" reboot. No wait, it's gotta be her Golden Globe-winning performance in "Grey Gardens." But surprisingly, none of these fan favorites is actually Drew's favorite.
Drew Barrymore's favorite role radiates "empathy and kindness and goodness"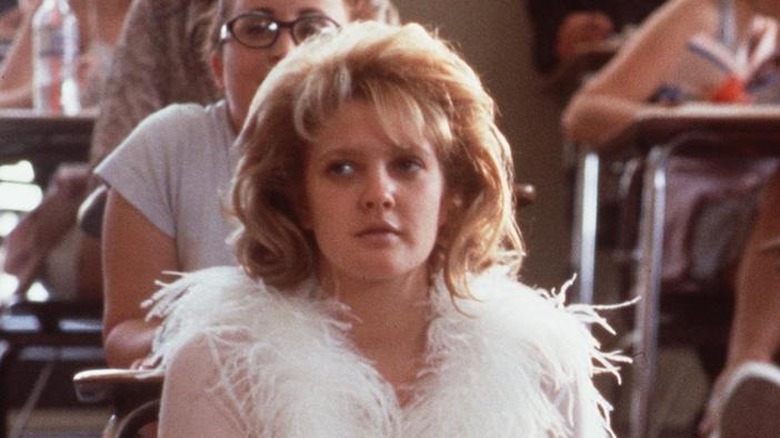 Flower Films/20th Century Fox
So if it's not any of those, which movie does the star think of first when listing her favorite roles? Stars Insider recently resurfaced a 2017 podcast interview in which Barrymore reveals that Drew's star turn as Josie Geller — a.k.a. "Josie Grossie" — from the 1999 comedy "Never Been Kissed" ranks as Barrymore's number one. In the movie, the actress plays a journalist who goes undercover as a high school student, getting something of a do-over after her extreme unpopularity her first time around.
On the podcast, Barrymore said she relates to the character, exclaiming, "I am Josie Grossie! I feel so passionate about that movie because ... I love empathy and kindness and goodness. When s*** goes down in your life, it's supposed to make you more nurturing and caring and compassionate, and thinner-skinned so that you feel more. It's not that you're weaker. That movie to me is the essence of what growing up feels like."
Interestingly, Barrymore's high-school experience was quite different from that of most kids who did not grow up in the public eye. But if her performance as Josie Grossie has taught us anything, it's that regardless of circumstance, the feelings we have in high school are pretty universal. For that reason alone, "Never Been Kissed" towers over all her other classics — even "Donnie Darko," "Charlie's Angels," and "E.T." — as Drew Barrymore's favorite performance.