The Interview With The Vampire Series Just Snagged This Huge Game Of Thrones Star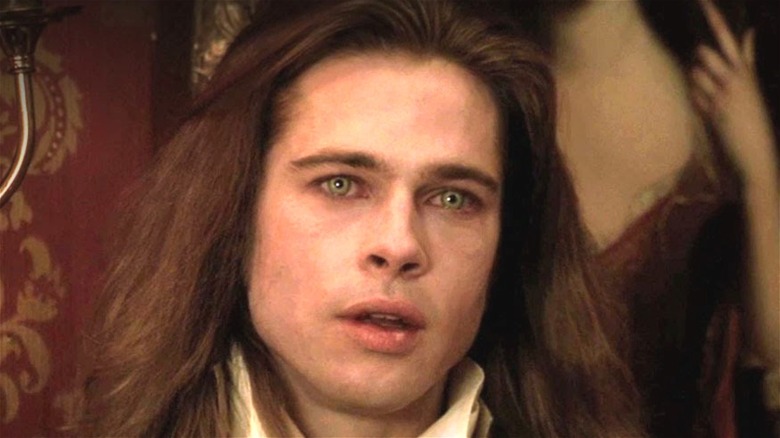 Warner Bros.
The now classic novel "Interview With The Vampire" was first published in 1976, birthing into the world some of the most famous vampires in fiction. Nearly two decades later, director Neil Jordan worked with Rice as scriptwriter to create 1994's "Interview With The Vampire" film, taking characters like Louis (Brad Pitt) and Lestat (Tom Cruise) to even higher levels of fame.
However, despite all the success of both Rice's novels and that first film adaptation, a truly successful live-action franchise never materialized. "Queen of the Damned," starring the late, great Aaliyah, was enjoyed by some but did not find the same success, especially because Lestat had been recast, disappointing fans who'd loved Cruise in the role.
Now, "Interview with the Vampire" is getting another chance to entrance audiences with a new series from AMC. Producer for HBO's recent "Perry Mason" series Rolin Jones is acting as showrunner, and we just found out that the new "Interview" is also finding new blood from a different HBO series — "Game of Thrones."
From the unsullied Grey Worm to the vampire Louis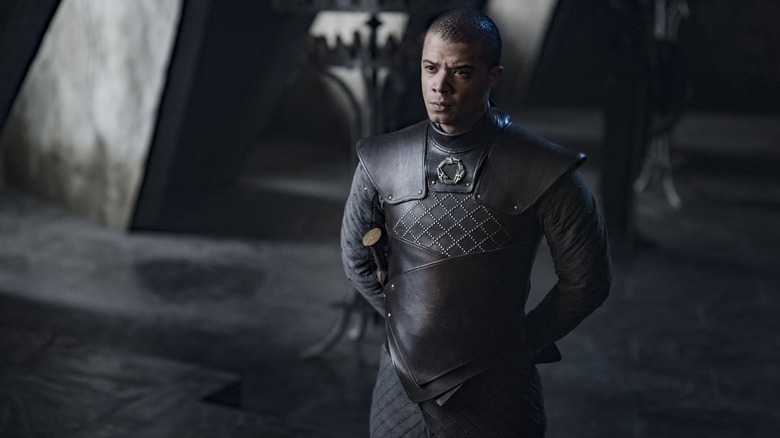 HBO
There are two familiar faces (one behind the camera and one in front) who both worked extensively on "Game of Thrones," HBO's adaptation of George R.R. Martin's "A Song of Ice and Fire." Alan Taylor who not only directed 7 episodes of "Game of Thrones" but also directed the MCU film "Thor: The Dark World" will help define the look and tone of "Interview with the Vampire" by directing the series' first two episodes.
However, the even bigger news comes from  in front of the camera via The Hollywood Reporter. Former Grey Worm actor Jacob Anderson is confirmed to be playing a lead in the new series. Anderson is no stranger to the small screen, not only playing Grey Worm on "Game of Thrones," but also appearing in the past on British series "Broadchurch" as well as being confirmed as appearing in the upcoming season of British mainstay "Doctor Who."
With "Interview with the Vampire," Anderson is likely taking on his biggest role to date, filling shoes that were once proverbially worn by Brad Pitt. Yes, Anderson will play the often-mournful Louis opposite Sam Reid's more malevolent Lestat.
AMC's "Interview with the Vampire" is expected to air in 2022.