Fan-Favorite Game Of Thrones Actor Coming To Doctor Who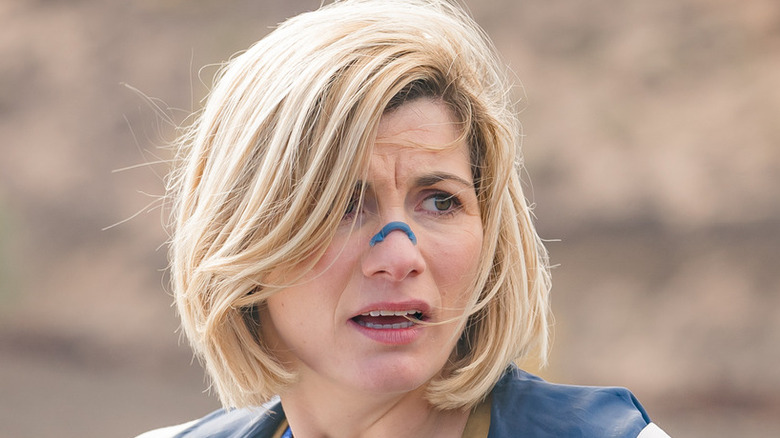 BBC
There's never been a shortage of "Game of Thrones" stars also appearing in "Doctor Who," and in the show's upcoming Season 13, it looks like another actor will be making the transition into the Time Lord's long-running universe. At today's "Doctor Who" Comic-Con@Home panel, it was revealed that Jacob Anderson — best known as Westeros' Unsullied commander Grey Worm for five seasons — will enter the TARDIS' orbit (figuratively, of course) as a recurring character. 
As part of the panel, showrunner Chris Chibnall revealed that a number of new guest stars are coming — "quite a few of them recur across multiple episodes, very unusual for this show" he said. And one of them is Anderson. He's set to play a character named Vinder, who joins forces the 13th Doctor's "fam" as they fight evil across the universe. The current cast consists of the Doctor (Jodie Whittaker), Yaz (Mandip Gill) and Dan Lewis (John Bishop, who is new to the cast). A new trailer for the upcoming "Doctor Who" season, which fans have been waiting for since the 12th season ended in March 2020, was also revealed today, confirming that the show finally returns before the end of 2021. 
It turns out that Anderson kinda likes "Doctor Who." In a video segment played during the panel, the actor expressed his excitement at joining the season, working with the cast, and playing "one of my favorite people I've ever played." He had a fan's satisfaction of being on set and walking through the doors the TARDIS, which he said took him back to the age of 14 when he was watching the Doctor for the first time. 
For Jacob Anderson, the role is a fulfilled dream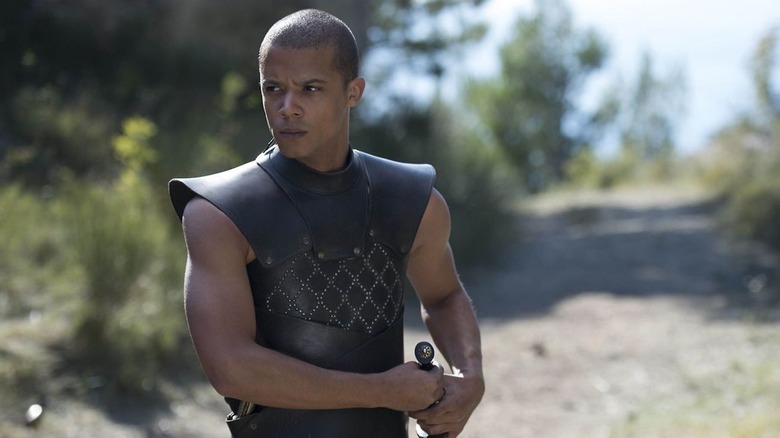 HBO
At the Comic-Con event, Jacob Anderson added, "This has been a proper dream of mine, so very, very excited. Not only did I get to go into the Tardis and press all the buttons and flip all the levers and the switches, but I got my own ship. And my own ship will have its own world of buttons and levers and switches that you can actually press and you can actually play with. I was like, 'I'm home, this is where I've always wanted to be." He called the experience "one of the ultimate highlights of my career" and called his first day "the best first day on set I've ever had."
Anderson has worked with Whittaker and Chibnall before, playing Dean Thomas in the first season of "Broadchurch" — a fact that helped him get the role. In explaining the addition of Vinder, Chibnall called Anderson a "gorgeous actor" and said that when he was envisioning the character, "He was the first name that came to mind, I sort of wrote it for him and then pitched it to him and begged him, and sent it to him...He has that humanity, it's all there, that warmth, but he can also play an action hero and he makes you root for him and he breaks your heart. He's got the whole range," Chibnall said.
In a statement, Anderson called Vinder "fun, adventurous, and dynamic" (via the BBC). Referencing old VHS serials, presumably of classic "Doctor Who" episodes that came out before he was born in 1990, the actor cited a 10th Doctor (David Tennant) moment specifically as emotionally affecting.  "I always wanted to live in the Whoniverse," the actor said. It seems he's gotten his chance!