Jennifer Carpenter Confirms What We Suspected All Along About Deb In Dexter's Revival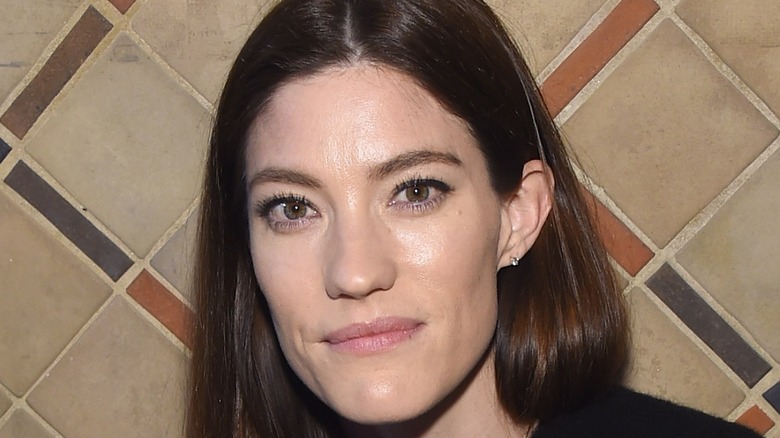 Jamie McCarthy/Getty Images for NYFW: The Shows
Eight full years after the series finale of "Dexter" aired — and promptly became one of the most frustrating show endings ever for fans — the serial killer-focused drama is making its grand return. The 10-episode revival, titled "Dexter: New Blood," was officially ordered in October 2020, with Michael C. Hall set to reprise his role as the serial killer of other killers. Since the announcement, more returns from exciting cast members, including Jennifer Carpenter, who played Dexter's sister Deb, and John Lithgow, who played Season 4's Trinity Killer, have been revealed.
Fans of the show, while enthusiastic about the return of Carpenter, were also a bit confused about what exactly her return would look like. After all, Deb dies in the show's series finale — it's a major reason that Dexter decides to fake his own death and start a life as a lumberjack far away from his hometown of Miami, Florida. Really, there were only two viable options for Deb's place in the revival — either she would show up in flashbacks or she would take the place of Dexter's father Harry (James Remar) as Dexter's "Dark Passenger," as in a physical iteration of Dexter's reasoning and thought processes about his desire to kill.
In a recent panel at Showtime's Television Critics Association, Carpenter finally revealed the role her character would play in the revival — and it's what we suspected all along.
Deb will take over the Dark Passenger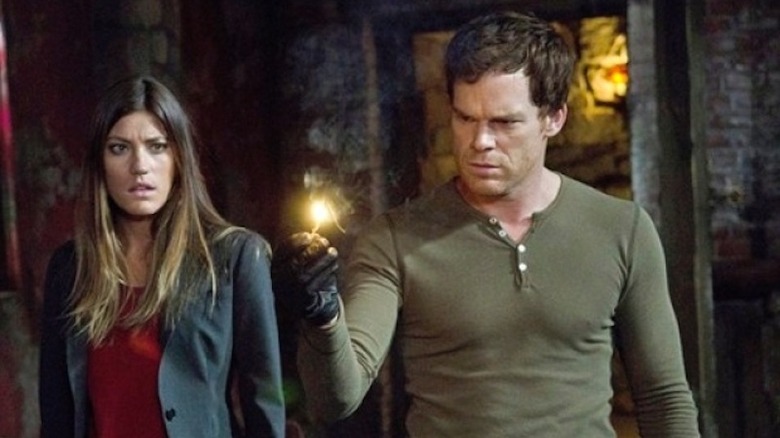 Showtime
Deadline reports that at Showtime's TCA panel, Jennifer Carpenter confirmed that her character would be taking on the role of the Dark Passenger in Dexter's life. Carpenter said, "I love the concept of the Dark Passenger and being invited into Dexter's psyche. I feel like sometimes the Dark Passenger and the passenger is almost directly behind the wheel and it was an opportunity not to be an angel or devil on his shoulder, but to jerk the wheel to the left or right against his will. And to manipulate him, to navigate him, to abuse him, to save him. I felt like it was something entirely different than some sort of ghost entity."
Michael C. Hall added on to Carpenter's sentiments, noting that because of the way Deb's death affected Dexter, she was the perfect evolution of the Dark Passenger. Hall said, "She's an internalized character for Dexter that represents just how far he's come or how far he's fallen— internally reeling and without a compass in a sense as much as he'd like to have one." Showrunner Clyde Phillips added that Deb is actually "more than the Dark Passenger." Phillips continued, "She represents a corner of Dexter's mind that we all have in our own heads that says, 'Well, wait a minute, if you do this, then there are consequences.'" 
We can't wait to see how Deb's version of the Dark Passenger plays out in "Dexter: New Blood" when it premieres on November 7.
The Dark Passenger has a complicated history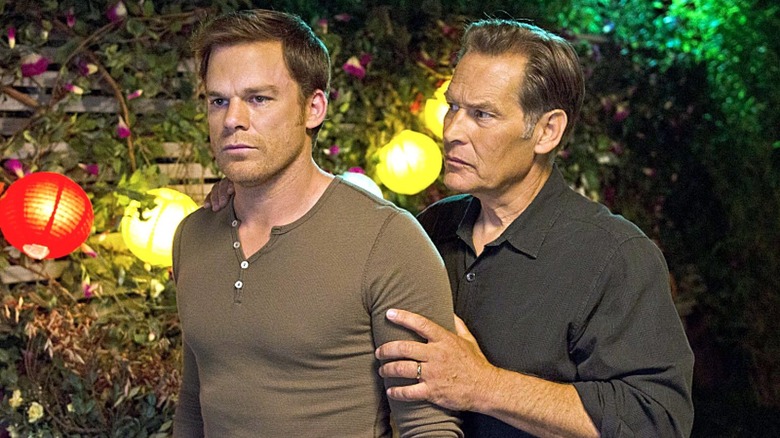 Showtime
In case you need a refresher on the history of Dexter and the Dark Passenger from the original "Dexter" series, everything begins after a three-year-old Dexter sees his mother viciously murdered with a chainsaw. Harry Morgan (James Remar), the biological father of Deb, finds Dexter at the crime scene and adopts him as his own son. Tormented by his mother's death, Dexter starts showing the signature signs of psychopathy — mainly killing animals — so Harry makes the decision to use this urge to kill for a twisted form of justice. Arguably, Harry is the entire reason Dexter becomes a serial killer, so although his father dies by suicide years before the first season of "Dexter," Harry becomes Dexter's Dark Passenger, keeping Dexter in line to follow the moral rules they set up long ago called the "Code of Harry."
Throughout "Dexter," it's constantly in question whether or not Harry did the right thing by guiding Dexter down this path. In the same way, you're never quite sure if the Dark Passenger is truly a positive influence on Dexter, and based on Carpenter's comments on her new role, she seems to question this as well. In reality, it appears that the Dark Passenger is formed from Dexter's most traumatic experiences, and while it forces him to pause and consider difficult decisions, depending on Dexter's current state of mind, it might not guide him to make the "right" choice, if there even is one. 
As "Dexter: New Blood" will also focus on the relationship between Dexter and his son Harrison, played by Jack Alcott, who will be reunited 10 years after they are separated in the original finale, the main thing fans have been wondering about is if Harrison has inherited his father's killer tendencies. And if so, will he have his own version of the Dark Passenger?