Fans Are Divided On Black Widow's New Actor In What If...? Episode 3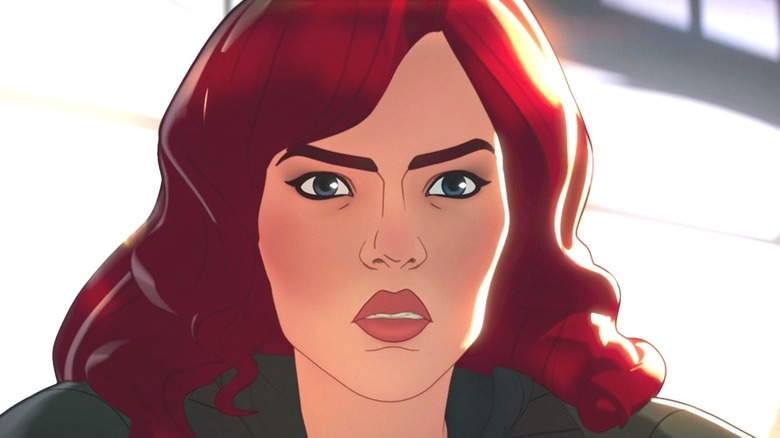 Disney+/ Marvel Studios
Contains spoilers for "What If...?" Episode 3: "What If... the World Lost Its Mightiest Heroes?"
The ongoing animated series "What If...?" has unsurprisingly been a massive Disney+ hit, examining variants from all across the newly opened multiverse and seeing how small changes to the Marvel Cinematic Universe could have had dramatic consequences. In addition, most of the original cast has returned to do voiceovers for the characters, including Josh Brolin as Thanos, Samuel L. Jackson as Nick Fury, Natalie Portman as Jane Foster and Chadwick Boseman as T'Challa, marking his final posthumous performance after the actor's tragic passing.
However, not even Disney is always able to get the same actors back for the same roles, and this remains true in "What If...?", with many of the actors having finished their contracts with "Avengers: Endgame." This is true for Chris Evans, who passed the torch onto voice actor Josh Keaton to play Steve Rogers, as well as Robert Downey Jr., who similarly left Mick Wingert to voice Tony Stark for the series. And it's also true for Scarlett Johansson's performance as Natasha Romanoff.
Scarlett Johansson doesn't voice Black Widow in "What If...?", but fans are divided on how well the new actor impersonates her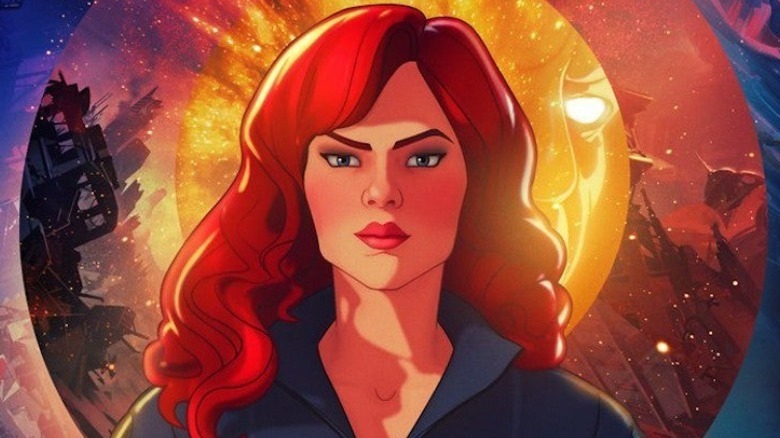 Disney+/ Marvel Studios
It's tough to guess who plays any character in animation when all you have to go by is their voice, and many voice actors have an incredible range of radically different-sounding voices for their different characters. Of course, in "What If...?", the recast actors attempt to imitate their original ones to the best of their abilities, and the actor for Black Widow sounds a lot like Johansson, but not enough for sharp-eared fans to notice the recast.
"The Romanoff voice actress is.... very different, yeah," u/neocinnamin commented on a Reddit thread discussing "What If...?" episode 3. Other fans didn't notice as much, with u/Takara94 responding, "I don't know if I agree, I felt there were quite a few times in the episode where she sounded exactly like Scarlett."
The actor they're referring to is Lake Bell, who many recognize her voice performance as Poison Ivy from DC's adult-oriented TV series, "Harley Quinn." Bell has also popped up in other animated work, including "Spider-Man: Into the Spider-Verse" and "Robot Chicken."
New episodes of "What If...?" come exclusively to Disney+ on Wednesdays.