Steve Rogers' What If...? Voice Actor Responds To Fan Support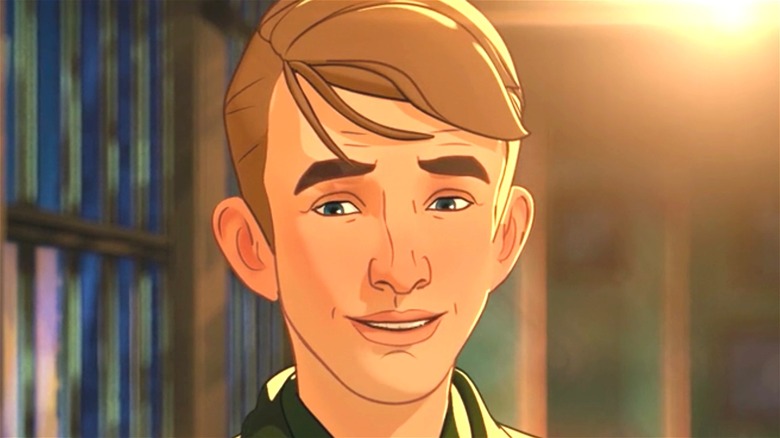 Marvel Studios/Disney+
Steve Rogers sounds a little different on "What If...?," Marvel's new animated series on Disney+ that imagines iconic Marvel storylines from different angles. The first episode of "What If...?" is "What If...Captain Carter Were the First Avenger?" and shows what would have happened if British special agent Peggy Carter took the super soldier serum instead of Steve Rogers, so Captain America never existed. Instead, Rogers stayed skinny and piloted a Tony Stark-designed suit, becoming known as "Hydra Stomper" as he and Captain Carter battled the evil organization.
Many regular MCU actors lent their voices to their usual characters for "What If...?" including Hayley Atwell as Peggy Carter, but many — like Drax the Destroyer actor Dave Bautista — did not and had other actors fill in. One of the absent actors is Chris Evans, so the voice of Steve Rogers on "What If...?" is provided by voice actor Josh Keaton, who's already quite popular among in-the-know Marvel fans.
Taking over for Chris Evans is a tough gig, but Keaton has risen to the occasion and fan reaction to the new Steve Rogers has been positive. "You were fantastic and got Chris Evans down to a Capital T," went one emblematic tweet from fan @rawyld. "The banter and the humble kid from Brooklyn was there through the entire time." Now, Keaton has responded to all the support he's gotten from Marvel fans for his "What If...?" performance.
"Skinnier" shoes to fill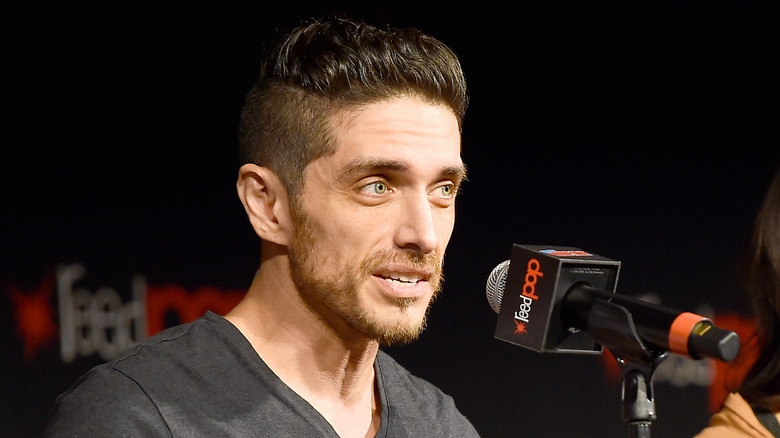 Ilya S. Savenok/Getty Images
"Thanks so much for all the positive reaction to my filling in for Chris Evans in #WhatIf," Josh Keaton tweeted. "I'm a geek and comic fan myself and know how particular we can be about changes and I absolutely had some huge shoes to step into. Luckily, they were a little skinnier in this version.
Keaton is a well-established voice actor with numerous prior Marvel animation credits to his name. Steve Rogers is just the latest in a long line of superheroes Keaton has voiced. Previously, he provided the voice of Ant-Man in "Avengers Assemble." He's also done plenty of voice work for DC, including Hal Jordan/Green Lantern on "Green Lantern: The Animated Series," and The Flash and Aquaman in the movie "Justice League: Crisis on Two Earths." But he's perhaps best known for voicing Peter Parker/Spider-Man on the animated series "The Spectacular Spider-Man." Basically, if you need a superhero voice, you go to him. And that's exactly what the producers of "What If...?" did.
Meanwhile, Chris Evans will next be heard as the voice of the real Buzz Lightyear in the upcoming Pixar movie "Lightyear," which is slated to be released next year.