Fans Of Betty Just Got The Worst News Ever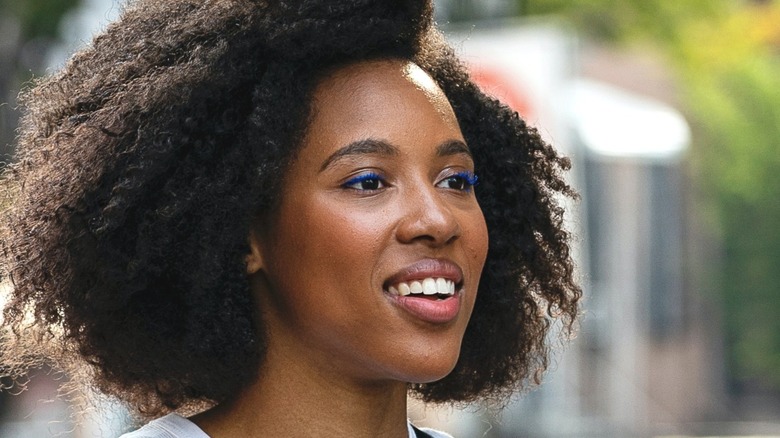 Alison Rosa/HBO
As HBO prepares for the return of hits like "Succession" and "Curb Your Enthusiasm" this fall, the premium cable network is paring down other areas of its programming slate. Unfortunately, this means bad news for fans of the critically acclaimed series "Betty," which has been canceled after just two six-episode seasons.
"We will not be moving forward with a third season of 'Betty,'" HBO said in a statement obtained by The Hollywood Reporter. "We are very grateful for the collaboration with [creator] Crystal [Moselle] and our incredible cast — their fearless exploration of the world of New York City's skate culture will remain a beautiful emblem of friendship and community."
Based on Moselle's 2018 Sundance hit "Skate Kitchen," the LGBTQ-themed series follows five young women as they embark on journeys of self-discovery. It is set against the backdrop of New York City's skateboarding scene, which has traditionally been dominated by men. Dede Lovelace, Moonbear, Nina Moran, Ajani Russell, and Rachelle Vinberg all reprised their roles from the film for the series.
Fans mourn Betty's cancelation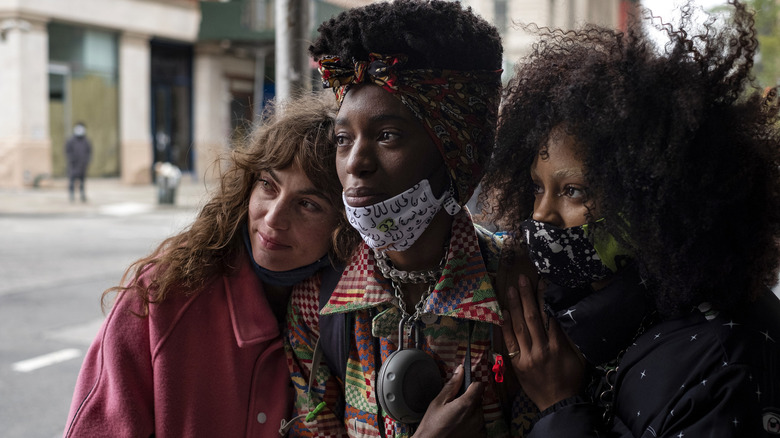 Stephanie Mei-Ling/HBO
"Betty" received extremely positive reviews throughout its brief run on HBO; it has a 98% rating among critics on Rotten Tomatoes, with Season 2 actually earning a perfect score of 100%. In The AV Club's review of Season 1, critic Shannon Miller noted that the series "nicely expands the 'Skate Kitchen' universe" with an "authentic and endearing look at sisterhood and the trials of burgeoning adulthood."
The show's second season, which debuted in June 2021, was set against the backdrop of 2020 and found the women at the center of the series navigating the pressure of that adulthood, while also capturing the stress of the COVID-19 pandemic and the Black Lives Matter movement.
When news of the show's cancelation broke, fans took to social media to lament the loss of queer representation on TV. "Noooooooo I loved watching queer, mostly women of color be friends. It was such a breath of fresh air," wrote activist and writer Wagatwe Wanjuki of the series. 
Twitter user @shivvy shared those sentiments. "It was so refreshing to see a show with such incredible young female characters, many of whom were queer," they wrote. "This is a huge bummer @HBO! 12 episodes were not enough."
Meanwhile, others praised the series for being unlike anything else on TV. "Betty was so unique compared to all of the other prestige stuff HBO does. It really felt like a labor of love from all involved," wrote @MichaelJMejia95.
Critic Roxana Hadadi said the cancelation was "extremely disappointing," calling the series "a truly authentic, sharply written show that COULD NOT HAVE COST so much money that it was really hurting HBO."
While we might never know what ultimately led to the premature cancelation — was it the show's ratings? Was it the creative direction of the series? — the good news is that both seasons of "Betty" are now streaming on HBO Max.