How Tom Felton Really Felt About The Harry Potter Movies Ending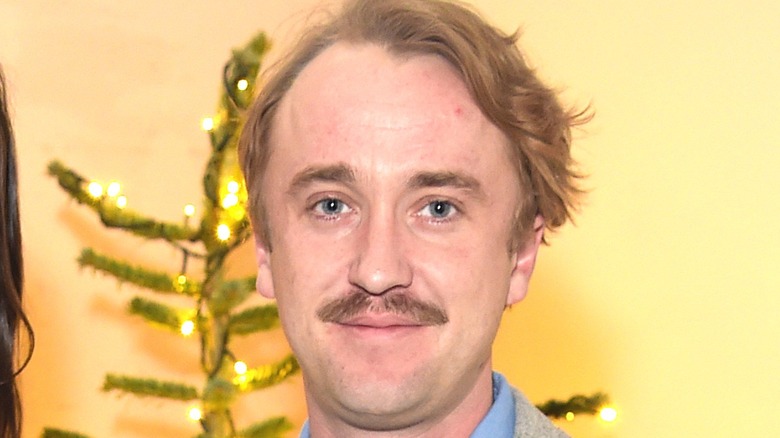 David M. Benett/Dave Benett/Getty Images for Gentleman's Journal
Hard as it is to believe, nearly two decades have passed since Tom Felton first portrayed the sniveling malcontent known as Draco Malfoy in "Harry Potter and the Sorcerer's Stone." It's just as hard to believe that another 10 have passed since Felton last donned the character's signature cowl and shock of bleach blonde hair in "Harry Potter and the Deathly Hallows: Part 2." 
Much like his other "Harry Potter" castmates, Felton has kept busy in the ensuing years, booking more than a dozen gigs on screens big and small in the last decade. And also like many of his old "Harry Potter" pals, Felton continues to have a complicated relationship with his place within the beloved wizarding franchise's legacy.
Putting Potter in the past has likely proven a bit more difficult for Felton than most, too, as he spent the entirety of the franchise's run portraying one of its most passionately reviled characters. Nonetheless, he recently claimed (via Yahoo! News) he'd be more than open to reprising the role for a future "Harry Potter" flick — and, for that matter, upset if anyone else got it. "If you are asking me will I dye my hair blonde again to be Draco, abso-bloody-lutely. Either him or Lucius. I will play Draco's kid if you really want! Any chance to be a Malfoy again would be greatly accepted." 
Felton hasn't always felt that way, however. In fact, back when the "Harry Potter" franchise was ending, he appeared to be pretty happy out it finally being over. 
Tom Felton was initially quite happy to be free of the Harry Potter franchise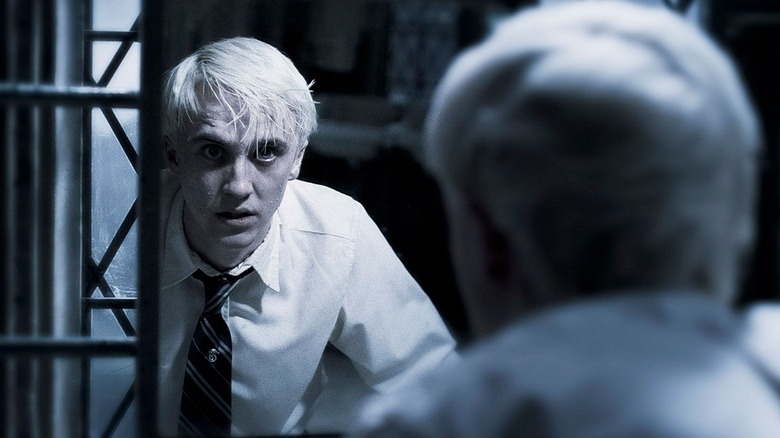 Warner Bros. Pictures
Those recent statements are indeed a far cry from one's Felton scathingly made to The Daily Mail in 2010. And those comments made crystal clear that when the end of the "Harry Potter" franchise was finally on the horizon, Tom Felton wasn't exactly heartbroken to leave it behind, with the actor bemoaning the fact the he ultimately sacrificed his childhood to those movies. 
"One thing that people keep on saying to me is that the wealth and the fame must have made up for missing out on my childhood," Felton said. "But the idea of money — putting a price on your childhood — is ridiculous. You will never get those years back and you can't put a price on them."
As for the fame that accompanied his hard-earned wealth, Felton apparently had little use for it himself, "To me, fame is not a positive thing. The idea of being famous is a lot better than the reality. It's fantastic when you go to premieres and people cheer you, but it's not real." 
Seems Felton was more than a little bit jaded about living the life of a famous actor by the end of his "Harry Potter" tenure. Thankfully, the actor's views on his time in the Wizarding World franchise have clearly softened since the series ended. That'll be good news for the legions of "Harry Potter" fans dying to see him once-again portray Draco Malfoy on the big screen — should that chance ever arise, of course.