Why Johnny's Stepdad Sid Is More Important Than You Think In Cobra Kai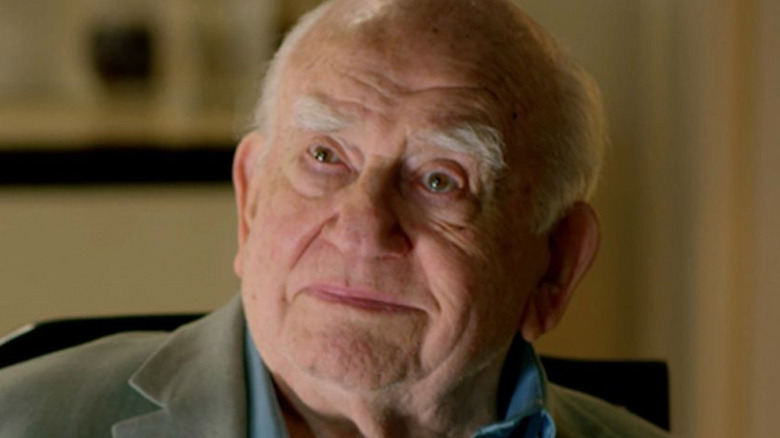 Netflix
The pilot episode of "Karate Kid" sequel series "Cobra Kai" features neither longtime series lead Daniel LaRusso (Ralph Macchio) nor "The Next Karate Kid" protagonist Julie Pierce (Hilary Swank) as its star, but rather the villain of the original "Karate Kid," Johnny Lawrence (William Zabka) in its central role. And as the series goes on, we find that Johnny is far from perfect, struggling with anger, adulthood, and plenty more. That said, Johnny possesses a prototypical heart of gold, showing care and compassion for the students of his Cobra Kai karate dojo when it matters. For example, in Season 3, he acts as the lynchpin in the recovery of his surrogate son Miguel Diaz (Xolo Maridueña) from an injury that has the potential to leave him without the ability to move his legs.
A narrative trick "Cobra Kai" pulls on numerous occasions is introducing complexity into seemingly one-dimensional characters. Daniel's trademark goodness from the "Karate Kid" movies, for example, is complicated by wealth in adulthood that can prevent him from connecting to the everyday struggles of those with less than him. Even John Kreese (Martin Kove), the cartoonishly villainous ex-military karate instructor from the original three "Karate Kid" films, receives a backstory in the third season of "Cobra Kai" that helps explain how he developed his winner-take-all philosophy.
Among these new bits of complexifying character lore is the introduction of Johnny's wealthy stepdad, Sid Weinberg (Ed Asner) in the series' pilot. While Sid's appearances in "Cobra Kai" thus far have been scarce, he plays a nevertheless integral role in the ongoing story set to continue upon the arrival of "Cobra Kai" Season 4.
Sid is the prototypical bad dad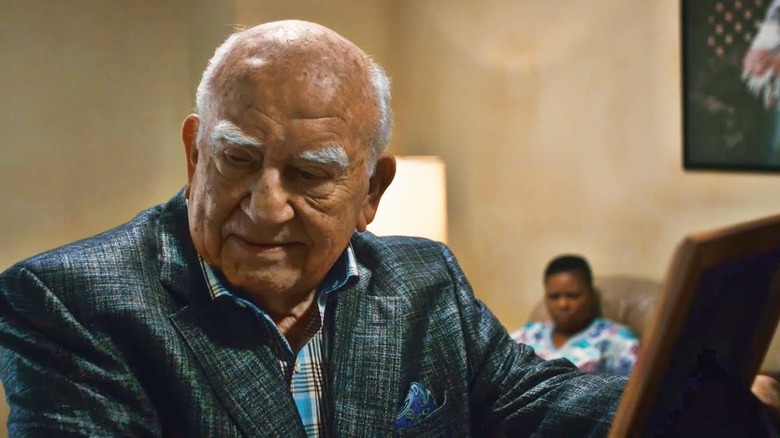 Netflix
When Episode 1 of "Cobra Kai" introduces Sid, he's defined by his considerable wealth, which remains one of his two most important characteristics as the series progresses. Johnny lands in jail after fighting a group of high school bullies, and Sid is the one to bail him out. Not only does Sid put up the money for Johnny's release, but he offers Johnny a considerable sum of cash as a parting gift, hoping to cut off ties between the two of them.
The condescension with which Sid offers Johnny that check in the pilot episode showcases his second key characteristic: his failure as a father figure. Later episodes reveal that Johnny's biological father was never present in his life, and as his stepfather, Sid would constantly remind Johnny of the fact that he's their family's source of financial stability. In the series' present, Sid verbally berates Johnny in virtually every one of his appearances, accusing Johnny of only ever contacting him for his wealth — which may be true, but the dynamic is of Sid's design rather than an indication of greed on Johnny's part. In short, Sid vocally and purposefully attempts to substitute parenting with money, shirking his fatherly duties.
Sid is one of multiple key father figures in Cobra Kai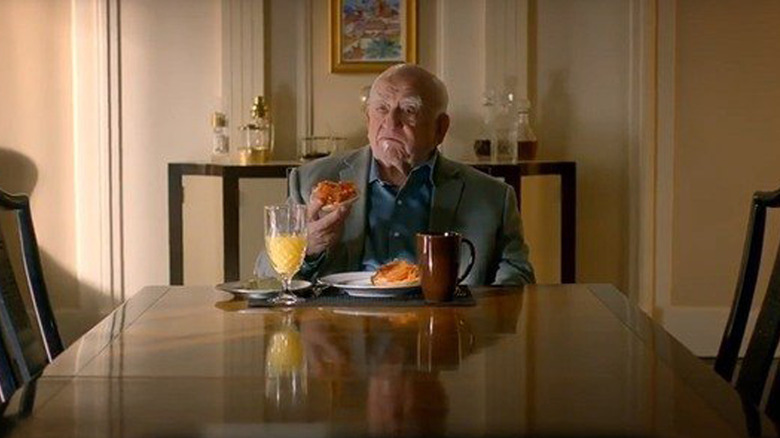 Netflix
Sid is ultimately but one of many important father figures throughout "Cobra Kai." Daniel cares about his kids but is spread thin, sometimes unwittingly neglecting parenthood under the weight of numerous social and career obligations. Johnny has passed on the generational trauma of his own absentee father to his son Robby (Tanner Buchanan), but in helping raise Miguel, attempts to rectify this and reconnect with his biological son. Johnny's onetime surrogate father John Kreese, meanwhile, approaches quasi-fatherhood by teaching outright violence.
No dad in "Cobra Kai" is perfect, then, but like Kreese, Sid isn't trying to get better, whereas Daniel and Johnny have their kids' best interests at heart. Sid is granted far less screen time than Daniel, Johnny, and Kreese, but his influence is felt over virtually the entirety of the series. Johnny's redemption, as charted over the course of "Cobra Kai" thus far, is rooted in his complex relationship to fatherhood. He starts out as an inadequate father due to having been failed by all three of his own male parental figures: his biological dad, Kreese, and Sid. Accordingly, Johnny possesses traits of all three of them, which he must overcome on his personal path to redemption.
One recent "Cobra Kai" fan theory posits that Sid will die some time during Season 4. Whether or not this comes to pass, Sid is nevertheless on the minds of the "Cobra Kai" fanbase despite his scant appearances, due to his surprisingly impactful role in the series' ongoing drama.