We Finally Know Why A Screen Legend Was So Furious Over Stanley Kubrick's A Clockwork Orange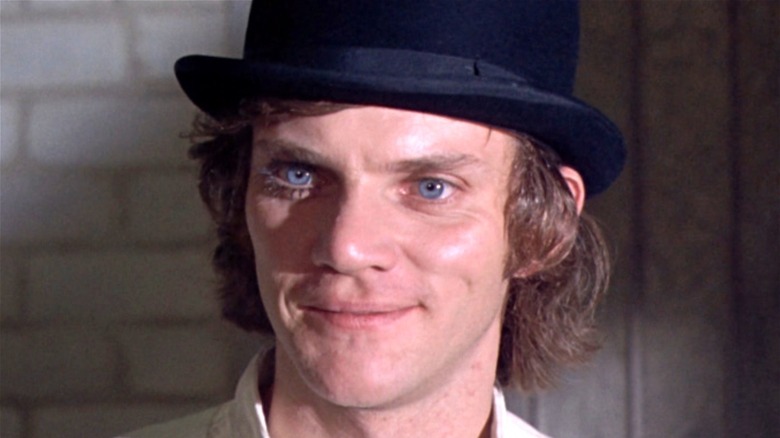 Warner Bros.
Iconic director Stanley Kubrick was no doubt a one-of-a-kind filmmaker during his nearly 50-year career, delivering several classics including "Spartacus," "Dr. Strangelove or: How I Learned to Stop Worrying and Love the Bomb," "2001: A Space Odyssey," "The Shining," and "Full Metal Jacket." His films weren't universally embraced, however, and in some cases, even people like "The Shining" author Stephen King detested Kubrick's movie adaptation of his best-selling horror novel.
Another Kubrick classic, the 1971 dystopian crime thriller "A Clockwork Orange," also had its share of detractors. The film stars Malcolm McDowell in one of his first big-screen roles as Alex, the sadistic leader of an ultraviolent gang of thugs — referred to as "droogs" — wreaking havoc on the citizens of a futuristic Great Britain. And while the brutal violence in the film was very difficult to stomach, just as disturbing were the scenes of how Alex was "rehabilitated" through a means of an experimental treatment program.
Actor-dancer Gene Kelly took out his anger on Malcolm McDowell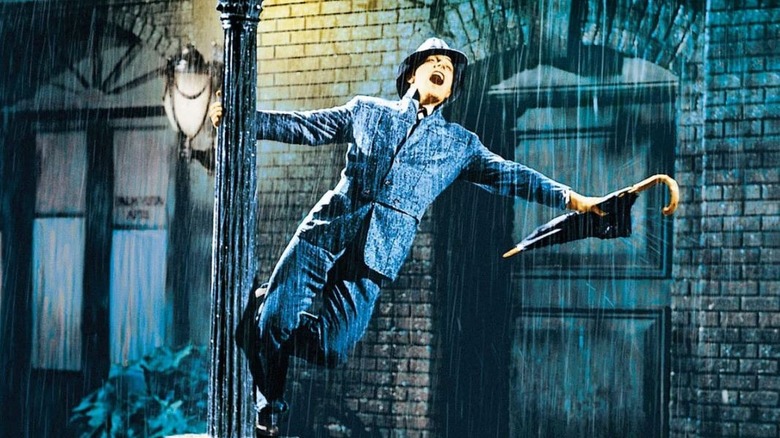 Warner Bros.
Among the more disturbing scenes in "A Clockwork Orange" was when Alex and his gang tied up and brutalized a couple while he sang "Singin' in the Rain," the title tune from the 1952 movie musical classic starring and co-directed by film legend Gene Kelly. Via The Hollywood Reporter, McDowell said he found out first-hand that Kelly was furious about the inclusion of the song in the film. After McDowell was introduced to the actor-dancer by a Warner Bros. film executive at a party following the release of "A Clockwork Orange," Kelly merely turned around and walked away.
Recounting the story to a group of fans years ago, McDowell said, "Can you blame the poor man? I took his wonderful moment and completely f***ed with it." The actor also noted that the moment where he started singing the beloved tune in "A Clockwork Orange" wasn't in the script but "it was just instinctive," and Kubrick loved it so much that it made the final cut of the film.
Malcolm McDowell found out 40 years later who Gene Kelly was really mad at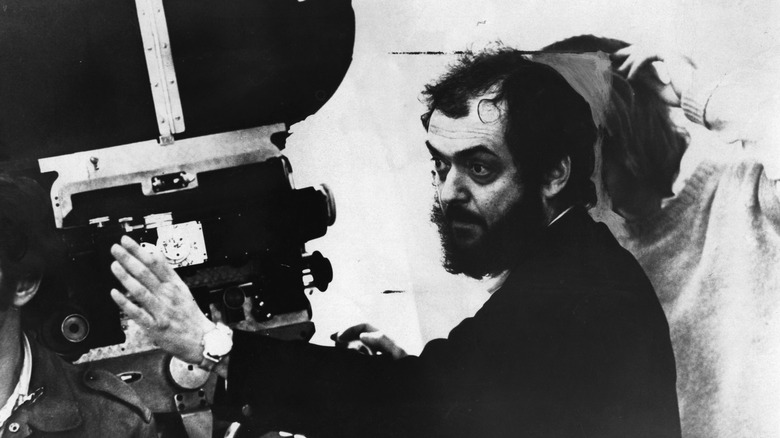 Evening Standard/Getty Images
McDowell said he believed for four decades after his run-in with Kelly that the film icon was angry with him, but in a serendipitous moment after speaking at the Academy of Motion Picture Arts and Sciences, he discovered who Kelly was really upset with. As it turns out, it wasn't about the manner in which the song was used in "A Clockwork Orange," but that it was apparently used without permission.
"I am telling this story to the Academy, and afterward this lady came up and said, 'I'm Gene's widow. Gene wasn't upset with you, Malcolm. He was really upset with Stanley Kubrick because he hadn't been paid,'" McDowell recalled, via THR. "And I went, 'My God, there's quite a gang of us who haven't been paid!'" McDowell's recollection of the story reportedly resulted in laughs.
Kelly died on February 3, 1996, at age 83. THR published the story on August 23 to commemorate what would have been Kelly's 109th birthday. Based on the acclaimed Anthony Burgess novel of the same name, "A Clockwork Orange" will celebrate the 50th anniversary of its release on December 19.