The Scene In The Witcher: Nightmare Of The Wolf That Fans Agree Was A Mistake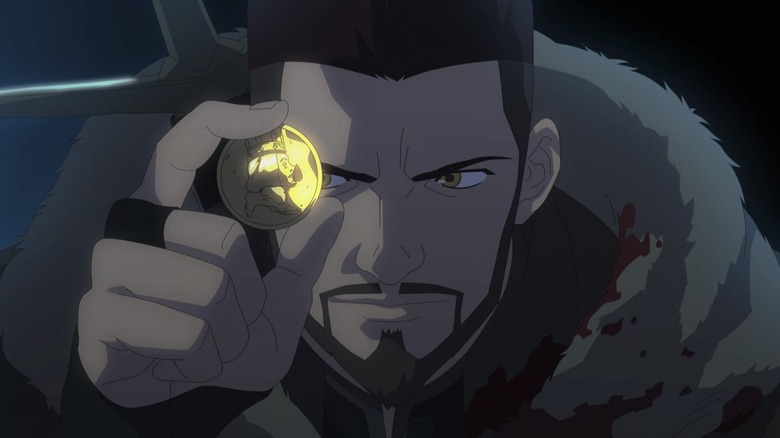 Netflix
As fans of Netflix's "The Witcher" series gear up for the premiere of Season 2, the streaming site released an anime-style film, "The Witcher: Nightmare of the Wolf," in an attempt to sate viewers' appetites on August 23. The animated feature, which serves as part of "The Witcher" series canon, tells the story of Vesemir, a young boy living in poverty who attempts to improve his standing in life by becoming a mutant monster slayer.
Fans of the Witcher novels and the CD Projekt Red games already know Vesemir as the leader of the School of the Wolf, a branch of witchers who make their home at the fortress of Kaer Morhen. Vesemir would go on to train the famed Geralt of Rivia (played by Henry Cavill in the Netflix series) and become both a mentor and a father figure. "The Witcher: Nightmare of the Wolf" created an original backstory for Vesemir and also introduced a number of new original characters.
While "The Witcher: Nightmare of the Wolf" provides incredibly impressive animation and pulse-pounding action sequences, there was one aspect of the plot that did not sit well with many viewers. It comes during the movie's climax, when a battle ensues between the witchers of Kaer Morhen and an army of humans led by a powerful mage named Tetra Gilcrest (Lara Pulver). A recent Reddit thread called out a major mistake made by the film's writers — one that goes against one of the biggest themes of the "Witcher" franchise.
The Witcher fans say that humans are the real monsters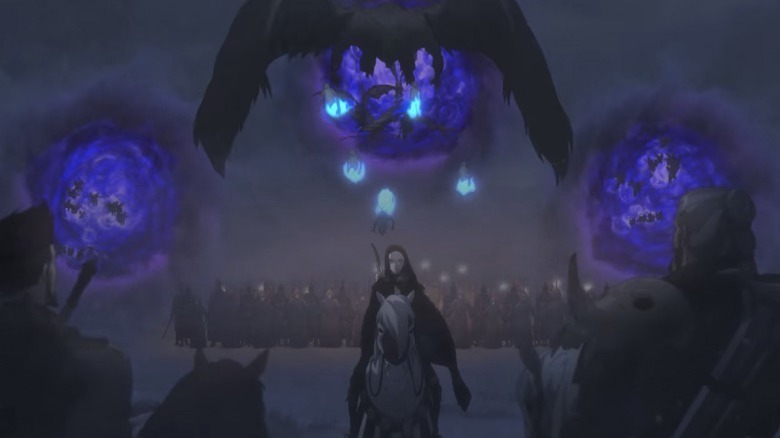 Netflix
In a Reddit thread created on the release day of "The Witcher: Nightmare of the Wolf," over one thousand fans gathered to discuss their thoughts and opinions on the Netflix feature. One user, u/UnderpreparedGM, pointed out what was apparently a fundamental flaw of the movie for many fans.
"Liked everything except for monsters being used in the sacking of Kaer Morhen," they wrote. "I feel like it detracts from the themes of the books. Mankind is scary in the books, capable of horrible cruelty. Feels like adding monsters to the mix dilutes the point. Basically, thoroughly enjoyed it except for that part."
Several Reddit users were inclined to agree with this statement. Redditor u/COL_PRIME_TIME chimed in by saying, "I thought it was a cop out personally, I don't like it. I'd rather have had them invaded with normal humans and sorcerers."
u/The Observationalist wrote: "My biggest gripe is that the story and the assault undermine the message that the pogrom was nothing but superstition and bigotry. I hate that the witchers deserved it in some way."
Despite these criticisms, "The Witcher: Nightmare of the Wolf" is currently dominating the top of the list on Netflix, and currently holds a 100% score on Rotten Tomatoes (with a 90% audience score). Fans can check out the anime film now on Netflix, and Season 2 of "The Witcher" begins on December 17.