In Kurt Russell's Action Career, One Movie Stands Above The Rest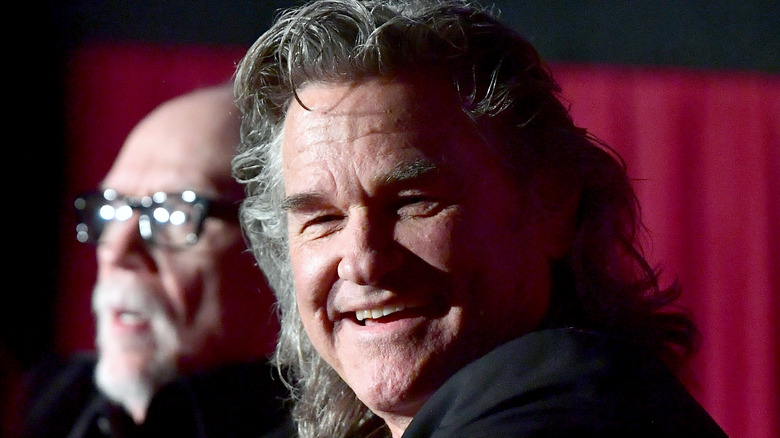 Emma Mcintyre/Getty Images
An actor so born to his vocation that he began working in the movies as a child, Kurt Russell has been active in film and television since he kicked Elvis' shins in "It Happened At The World's Fair." He guested on plenty of '60s television shows before signing a Disney contract, where the young actor made a string of live-action movies for the company like, "The Barefoot Executive" and "Follow Me, Boys!"
After his contract was up, however, Russell began a fruitful collaboration with director John Carpenter, starting with TV movie "Elvis," where he actually got to play the man who helped him literally kick off his career. The pair became good friends and made several films together, while Russell also carved a path throughout his career as a jack of all trades: an iconic actor who could mold his charismatic, commanding presence to whatever genre of film he was working in.
Russell's physique, gruff voice, and ability to switch gears from cheer to menace meant that he was always in demand as an action star in particular. This is the Kurt Russell action masterpiece however that towers above all others.
Escape From New York is Kurt Russell's highest-rated action film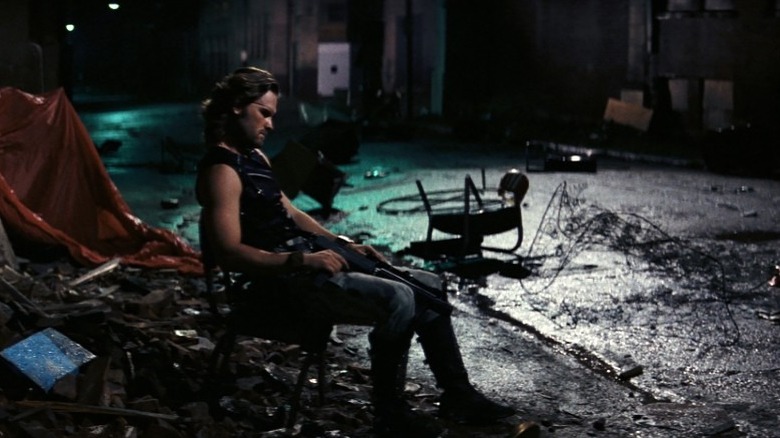 MGM
According to Rotten Tomatoes, "Escape From New York" is Russell's highest-ranked action film with critics at 86%, and it's easy to see why.
Directed by John Carpenter, "Escape From New York" is a lean and brilliant dystopian sci-fi movie set in a then-future 1997 where New York has become a giant citywide prison. But when the president crash lands there and is held hostage, the military has no choice but to recruit Snake Plissken, a Special Forces soldier turned cynical convict, for help. Played by Russell with an eye patch and a raspy voice, Plissken is forced to save the President in exchange for his freedom — or die trying.
"New York" sometimes shows its relatively low budget but is still a wonder to watch forty years later, with Justin Harrison of The Spool spotlighting Russell's performance: "an all-time great performance of an all-time terrific anti-hero."
If you'd like to see "Escape From New York" for yourself, you can currently stream it on HBO Max.