Here's Where You Can Watch What Men Want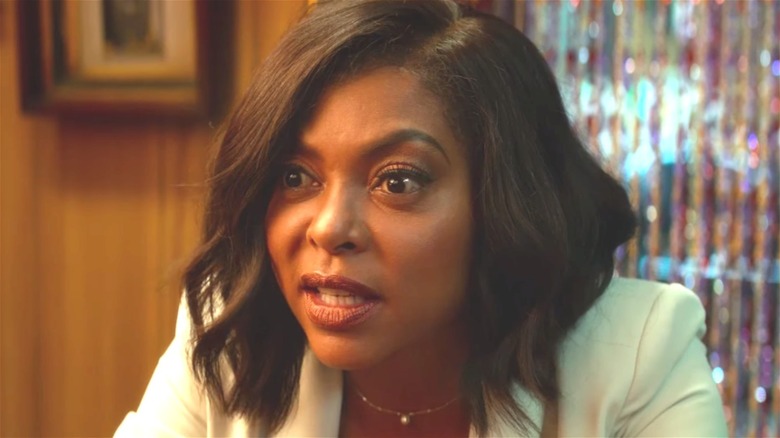 Paramount Pictures
We may receive a commission on purchases made from links.
What if you could suddenly hear all the inner thoughts of the opposite sex? That's the central idea behind "What Men Want," the 2019 romantic comedy starring Taraji P. Henson. The movie is a gender-swapped remake of the 2000 Mel Gibson comedy "What Women Want." While that movie granted Mel Gibson the ability to hear women's inner thoughts in order to better empathize with them, "What Men Want" has a much different message about modern gender roles.
Henson stars as Ali Davis, a female sports agent in a male-dominated industry. Thanks to the patriarchy, she's already well aware of what men want. So, when a psychic (Erykah Badu) gives Ali the ability to hear men's thoughts, she uses the information to finally level the playing field and advance in her profession.
In addition to Henson and Badu, "What Men Want" boasts an impressive cast full of comedy mainstays like Tracy Morgan, Pete Davidson, Max Greenfield, and Jason Jones, as well as real-life sports celebrities like Shaquille O'Neal, Lisa Leslie, and Karl Anthony-Towns.
If you're looking for a rom-com that offers plenty of laughs along with politics updated for the 21st century, you could do a lot worse than "What Men Want." Here's where you can watch it online.
If you want to watch What Men Want, you have plenty of options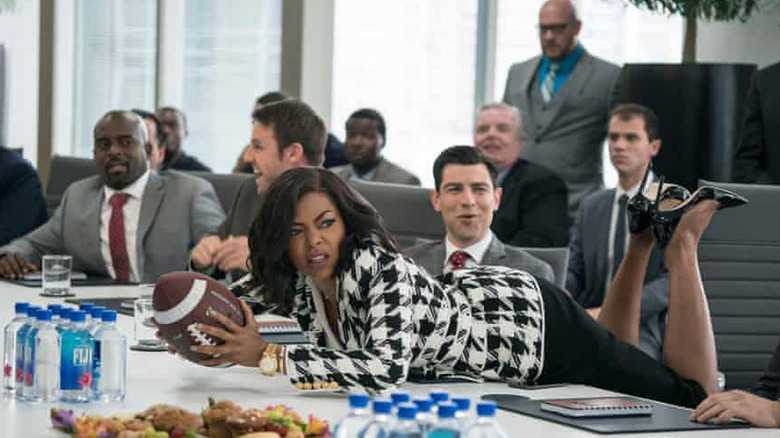 Paramount Pictures
"What Men Want" has been available to streaming subscribers in the past. Unfortunately, as of August 2021, "What Men Want" isn't currently available with a subscription to any of the streaming platforms. Therefore, you'll have to pay a little more than what you're already spending on your monthly fees. If "What Men Want" does show up on a streaming platform again, it would most likely be Paramount+, because it's a Paramount film, but that doesn't necessarily mean it couldn't pop up elsewhere. 
The good news is, there are several places where it's available for rent. It's available on YouTube, Google Play, Microsoft, Red Box, and Vudu, as well as Apple TV, Amazon Prime and DirecTV. All of those services also offer the option to buy the film. If you'd prefer a physical copy, it's also available on DVD and Blu-ray at several different retailers.