New Alien: Covenant Promos Feature Creepy Messages From The Crew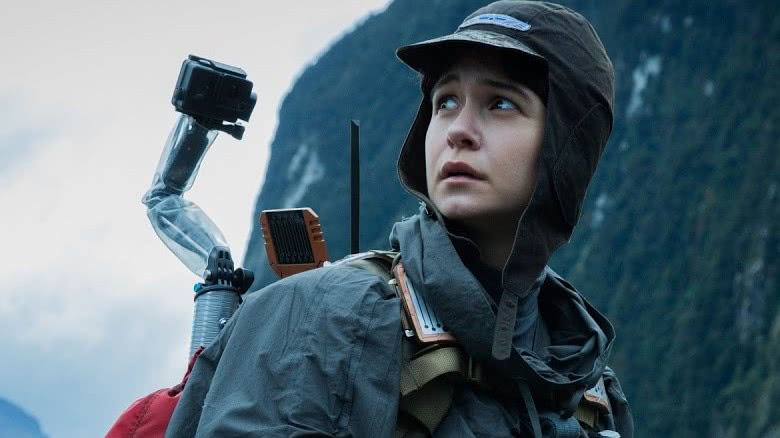 Could the viral marketing campaign for Alien: Covenant get any creepier? Yes, apparently.
Ridley Scott's highly anticipated Prometheus follow-up is fast approaching release, and 20th Century Fox seems to be kicking the hype into high gear. In addition to bringing the original Alien film back to theaters in honor of Alien Day on April 26, Fox continues to push out viral videos. The latest of which includes a series of spooky found-footage clips from the crew.
The first promo features Daniels (Katherine Waterston) filming an emotional message to her father who remains back on Earth. The heartwarming recording about Daniels' excitement of traveling to a new planet is intercut with moments of the crew running for their lives.
The second video featuring Captain Oram (Billy Crudup) is considerably shorter. Instead of sending a heartfelt message back to his family and friends, Oram's transmission reads more like a script. "The majesty of creation lies before us now, ours to discover," he says in the clip. Still, just like Daniels' recording, Oram's video also features moments of horror. After all, this is a promotion for an Alien movie.
Though we don't know for sure what happens to Daniels or the good Captain Oram just yet, we do know that the doomed crew of the colony ship Covenant won't have a good time when the Xenomorphs show up.
Alien: Covenant will be released on May 19, which means we should expect to see more of these eerie videos soon. While we wait, find out why the movie will blow everyone away.