The Surprising Amount That Pawn Stars Paid For Secret Service Documents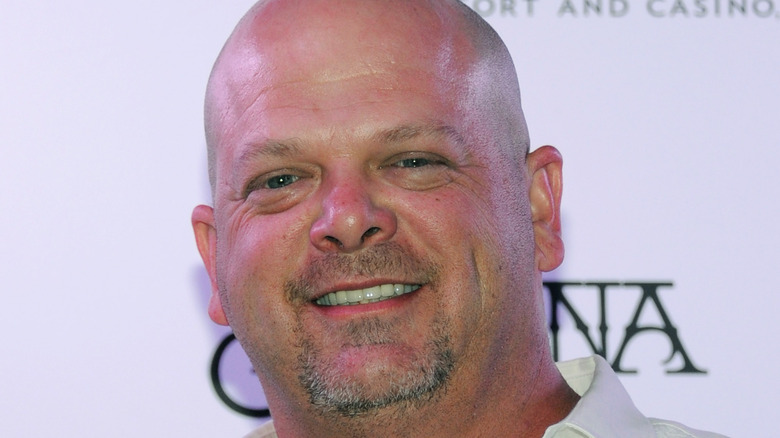 Ethan Miller/Getty Images
To state the obvious, a piece of memorabilia from the United States government can be worth a pretty penny. "Pawn Stars" head honcho Rick Harrison once purchased a signature from American President Abraham Lincoln for a whopping $100,000. However, an item doesn't have to hail directly from the Oval Office just to get Harrison's attention. Rick's pawn shop takes in collectibles both big and small, and if it's got a name and some history, Rick can probably sell it.
In the Season 5 episode "Pony Up," Rick encounters another desirable relic connected to the United State Presidency, a set of documents belonging to the Secret Service. In said documents are some items that make Rick a bit uneasy, and that he worries could possibly land him in trouble with the law. Although Rick ends up purchasing the documents, he snags them for a surprisingly low amount, considering the Secret Service's high-profile reputation.
Why Rick passed on an autographed bill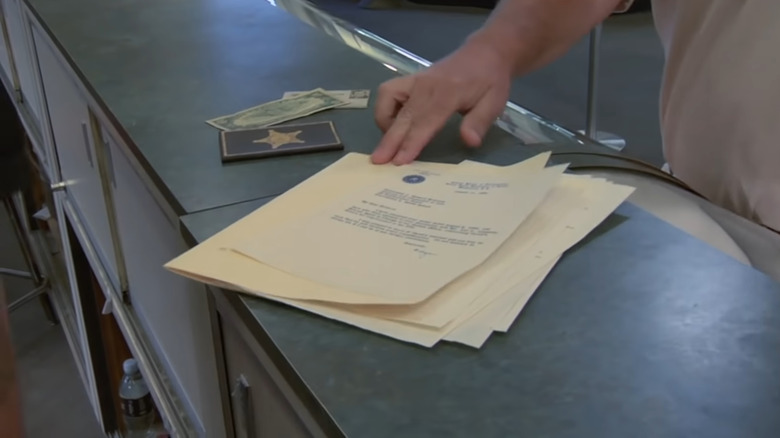 Pawn Stars/YouTube
It all begins when a customer walks in looking to sell a Secret Service I.D., which belonged to J. Howard McGrath, the U.S. Attorney General during the Truman Presidency in the 1940s and 50s. The seller, Mike, explains that he purchased the rare item from McGrath's grandson. Along with it came the back half of a counterfeit $10 bill, which was signed by multiple members of the Secret Service.
Rick is definitely interested in the I.D. from the Secret Service. However, he's not even certain if citizens are legally allowed to own counterfeit bills. To clarify this detail, Rick calls in Clark County Museum Administrator Mark to act as an expert on the items. Mark verifies that the pass is indeed authentic. However, he wisely suggests that Mike return the counterfeit bill to the Secret Service.
So, aside from the fake money — which would have gotten Rick into big trouble if he chose to purchase it — Rick is gung-ho to throw down cash for Mike's other items. The only issue he really has is that Secret Service badges aren't the most popular in terms of sales, and McGrath's name isn't well known enough to attract attention on its own. He is simply not willing to pay the customer's base price of $1,000. Instead, the men haggle it down to merely $500, quite far from the score you might expect from such a rare official document.