Watch Rare Archival Footage From The Filming Of Star Wars: A New Hope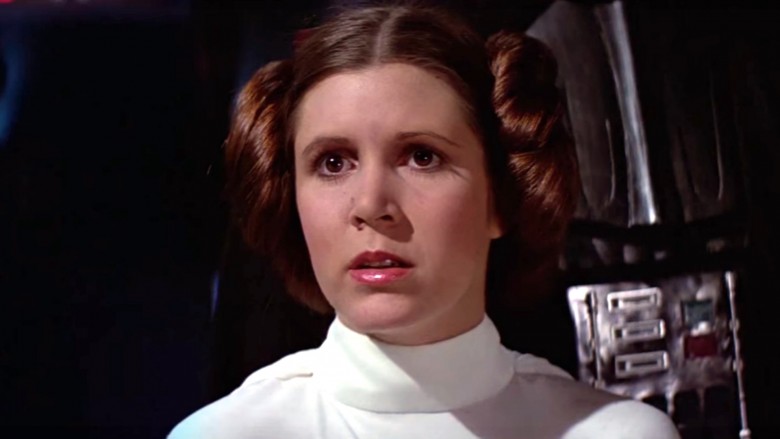 This past weekend's Star Wars Celebration gave us our first look at the upcoming Star Wars: The Last Jedi, but it also offered up an interesting look at the past.
During one panel, Industrial Light & Magic chief creative officer John Knoll dusted off unused footage from 1977's Star Wars: A New Hope (via The Hollywood Reporter), and some of it was new to even diehard fans.
In one clip, we get a longer shot of Leia (Carrie Fisher) and her heated exchange with Grand Moff Tarkin (Peter Cushing) when he gives the order for the Death Star to destroy Alderaan.
But it's another clip that got everyone buzzing. It's a never-before-seen outtake of Gold Leader (Angus MacInnes) who drops a f-bomb after flubbing a line. Both videos are below, but the second one is obviously NSFW, unless you work at a place that doesn't care about profanity from the '70s.
The laughter you hear in the outtake video comes from the crowd at Star Wars Celebration, not from the crew on the day of filming.
We learned a lot about the history of the franchise during the "40 Years of Star Wars" panel, but the highlight of the weekend was likely the premiere of the first teaser for The Last Jedi. Catch up on everything that happened at the event, and find out why The Last Jedi will blow you away this December.