Future Alien Movies Might Use CGI To Make Ripley Young Again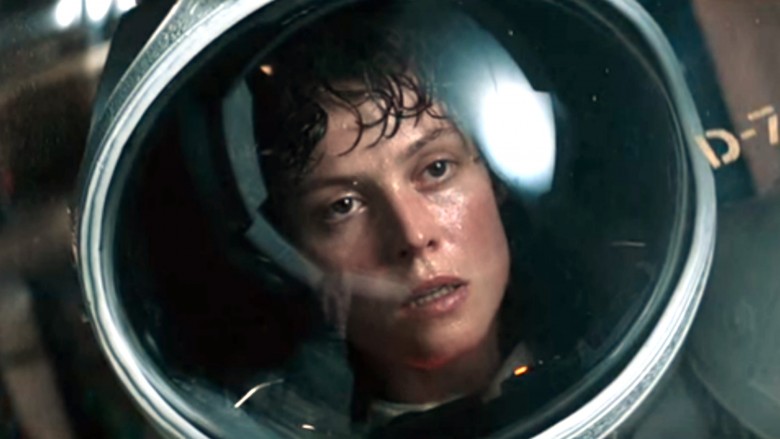 Who knew that the Fountain of Youth is actually CGI?
Just a few months after Rogue One turned back the clock to recreate a young Princess Leia, and just before Pirates of the Caribbean: Dead Men Tell No Tales will do the same with Johnny Depp, it's becoming increasingly clear that anyone can be made to look younger (in a weird, synthetic way) thanks to digital image manipulation. And now that Ridley Scott's Alien saga is going back in time, it could be mean that we'll see a young version of Ellen Ripley (Sigourney Weaver) again.
Scott told Empire (via Bloody-Disgusting) that it's certainly a possibility as writers work on more installments of the franchise. According to the piece, Scott "is not ruling out the idea of using a digitally de-aged Sigourney Weaver to bring back Ripley." Scott said, "You could do that."
Of course, that's not official confirmation of anything, and there's a lot still up in the air when it comes to the upcoming Alien movies. But it might be an interesting development.
The main thing to consider is that Weaver could potentially do her own performance, which would likely make for slightly less jarring results than those in Rogue One. Although Carrie Fisher was still with us when that movie was filmed, a young actress named Ingvild Deila portrayed the character before Fisher's likeness was superimposed.
But these CGI experiments tend to work better in smaller doses, like when Robert Downey Jr. de-aged in Captain America: Civil War. So you've got to think that, should Scott go this route with Ripley, the character wouldn't be the central figure in the movie. But you never know.
Alien: Covenant, a prequel to the original Alien, ands in theaters May 19. Check out the terrifying trailer. Meanwhile, the studio also released a pair of creepy promo videos that you can watch below.