John Boyega Says Finn Will 'Find His Place' In The Last Jedi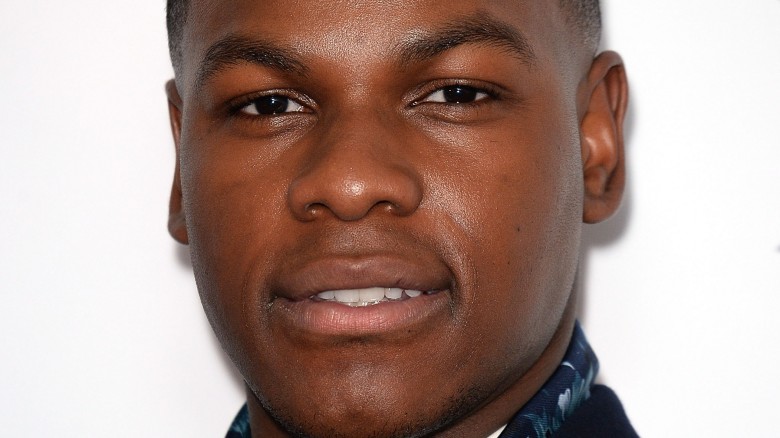 Getty Images
John Boyega's lovable former (or so we think) Stormtrooper will finally pick his path in Star Wars: The Last Jedi.
Fans grew fond of Boyega two years ago when he appeared in The Force Awakens as FN-2187, better known my his Poe Dameron-designated name, Finn. A massive part of the new Star Wars canon, Finn was bound to make a second lap in The Last Jedi. And during the excitement-filled Last Jedi panel at Star Wars Celebration in Orlando, Boyega confirmed his reappearance and dished about what Finn will be up to in the upcoming flick.
"Finn definitely stood up for himself at the end of The Force Awakens," Boyega said. "[And] in The Last Jedi, it's a test for all the characters, but specifically for Finn. He wants to find his place now."
But what could this ominous "test" hold for Finn? And where is his place? According to Boyega, Finn may finally choose between the light side and the dark side in The Last Jedi. He's faced with the decision of joining the Rebels once and for all, or returning to his Stormtrooper roots once he regains consciousness. "Is he going to be part of the Resistance, or will he keep running from the First Order?" Boyega posited. Only time will tell which road he ventures down.
Of course, another one of Finn's big challenges involves recovering from the injuries he suffered in The Force Awakens. "It's been painful. It's been a process," he said. He then assured fans that Finn will definitely be back, no matter the wounds. Let's just hope he's relatively unaffected when he wakes up.
Boyega also discussed Finn's relationship with Poe (Oscar Isaac). "Poe is my boy," Boyega said. "There's always a new adventure for us to go on."
Perhaps Poe will aid Finn through the trials and tribulations that await him in The Last Jedi. After all, they do seem to make a great team.