Luke Skywalker Is 'Significantly Important' In The Last Jedi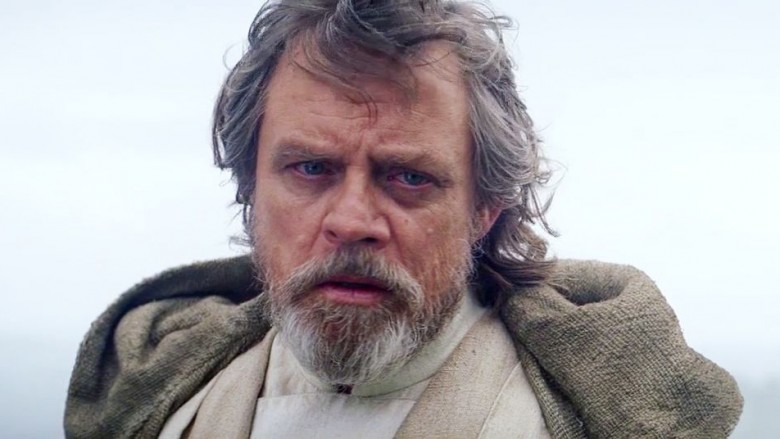 The Tatooine farmboy turned Jedi extraordinaire will apparently be pretty crucial to the next Star Wars installment.
The Star Wars Celebration in Orlando has been jam-packed with exciting announcements (hello, The Last Jedi teaser trailer) and interactive interviews (lookin' at you, Ray Park), but many fans were most looking forward to the Last Jedi panel that took place on Friday (April 14). It was equally as stuffed with interesting tidbits, and one in particular had attendees on their toes.
Joined by Lucasfilm president Kathleen Kennedy, Mark Hamill returned to the Celebration stage to talk about his role as Luke Skywalker. Hamill commented that "there's a lot of mystery about him, even in the film."
Though quite a bit of ambiguity lingers around the Force-sensitive fighter in The Last Jedi, Kennedy chimed in to reveal that Luke is "significantly important" to the movie. Something tells us the Celebration audience members breathed a collective sigh of relief after hearing that.
The first glimpse at the film confirmed that Luke will speak in The Last Jedi, unlike 2015's The Force Awakens. But what exactly his conversations with Rey entail is anyone's guess. By the looks of it, Luke becomes mentor to Rey as she learns the ropes of what it means to master the Force, become a Jedi, and swing a lightsaber with super-strength and accuracy. Sounds rather important, indeed.