R-Rated Animated Watchmen Movie Reportedly In The Works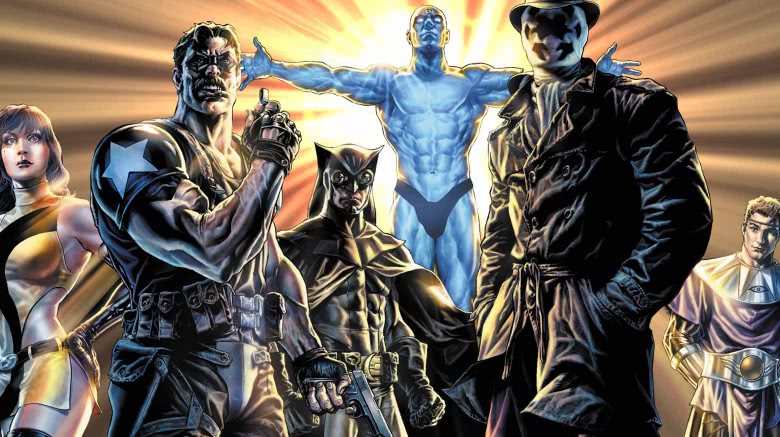 Zack Snyder's live-action adaptation of Alan Moore and Dave Gibbons' classic Watchmen comics story earned decent reviews and made some pretty good money at the box office, but it isn't without its detractors. If recent rumors are on target, Watchmen fans waiting for a movie with a truly accurate take on the books might soon get their wish.
Comic Book Resources is reporting that a Warner Bros. survey sent to members of the studio's "A-List Community" is seeking respondents' opinions regarding "an upcoming made-for-video movie" that will offer a "faithful adaptation of the Watchmen graphic novel executed in an animation style that mirrors the source material." Without official public confirmation from Warners, it makes sense to regard this as a project still in a fair degree of flux, but it seems clear that it's far enough along in development to stand a good chance of arriving relatively soon.
As DC readers are aware, an animated Watchmen revival makes plenty of sense in the context of the publisher's current "Rebirth" initiative, which reshuffled the deck after its "New 52" reboot—partly by strongly hinting that the Watchmen characters, positioned outside of mainline DC continuity before, were somehow involved in (and in one case, responsible for) events occurring in the canonical timeline. With those characters seemingly poised for a company-wide revival, it'd only be natural for Warners to want some fresh Watchmen product, and given the success the company's animation division has seen with adaptations of beloved comics stories like The Dark Knight Returns and The Killing Joke.
Whatever ends up happening with Watchmen, Warners already has its hands more than full with its ambitious plans for the DC Extended Universe—and the list of things the studio needs to do in order to put the DCEU on even footing with Marvel.