The Punisher Suits Up In New Set Photos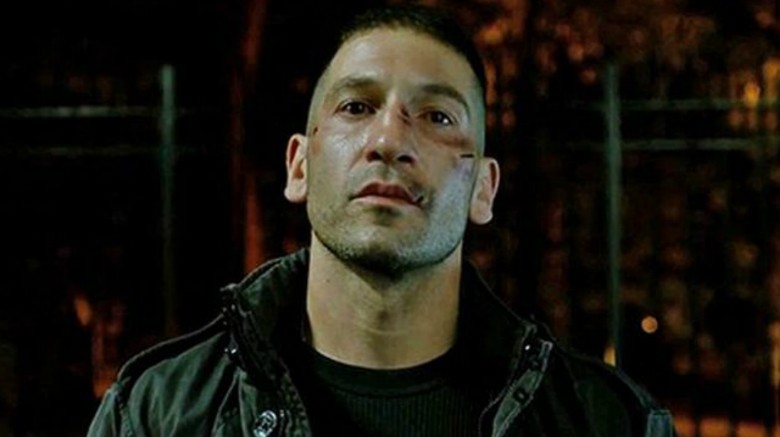 Netflix
The Punisher has one of the most iconic costumes in the Marvel universe, and it looks like we'll get to see it in the first season of his own upcoming Netflix series.
While Jon Bernthal took the entire second season of Daredevil to finally put on the Punisher's classic outfit, he'll apparently don a slightly more vivid version of the skull vest in the inaugural season of The Punisher.
Superherohype has a batch of photos from the set, and it looks like Bernthal's Frank Castle will be in desperate need of a good dry cleaner and, you know, an ice pack.In addition to Bernthal (who you probably recognize from the early days of The Walking Dead), the cast includes Daredevil co-star Deborah Ann Woll reprising her role as Karen Page, Ben Barnes (Westworld) as future "Jigsaw" Billy Russo, and Ebon Moss-Bachrach (Girls) as "Micro."
No word on when The Punisher will hit Netflix, but we've got a feeling it'll be after The Defenders debuts in August, considering we've already heard a decent amount about the latter. In the meantime, take a look at some clues from Daredevil that hint at what we can expect from The Punisher.