George Lucas Reveals How Mark Hamill Landed Role Of Luke Skywalker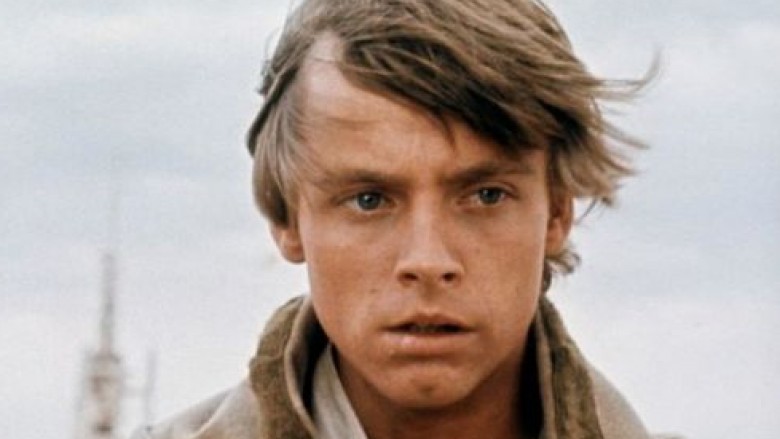 It's not easy to land one of the most coveted roles in the galaxy, but Mark Hamill managed to do it when he booked the lead in a small sci-fi film that would eventually become a cultural monolith. Now, Star Wars creator George Lucas has revealed the many trials he had to go through to win the role.
Hamill was in his twenties when he won the role of Luke Skywalker in the Star Wars franchise, which he auditioned for at the behest of his friend Robert Eglund. According to Lucas, testing for the role took a year of seeing actors "every five minutes." Eventually, they were able to do screen tests with a number of different actors for the three main characters, screen testing different groups of them to see who worked well together.
"We found the combination of the group that worked best together," he said at the annual Star Wars Celebration in Orlando. "[It was] the group that was ready to be an ensemble and played it as old friends. I was trying to get that even though they start out not knowing each other. I wanted to have the chemistry built in."
Lucas joked at the end of his statements that he also liked Hamill because the actor was shorter than him.
The panel also included an emotional tribute to Carrie Fisher, who passed away late last year at the age of 60. Keep checking back for Star Wars news over the course of this weekend. In the meantime, see some actors who were almost cast in the franchise.