Claire, Jamie, And Frank Are Back In New Images From Outlander Season 3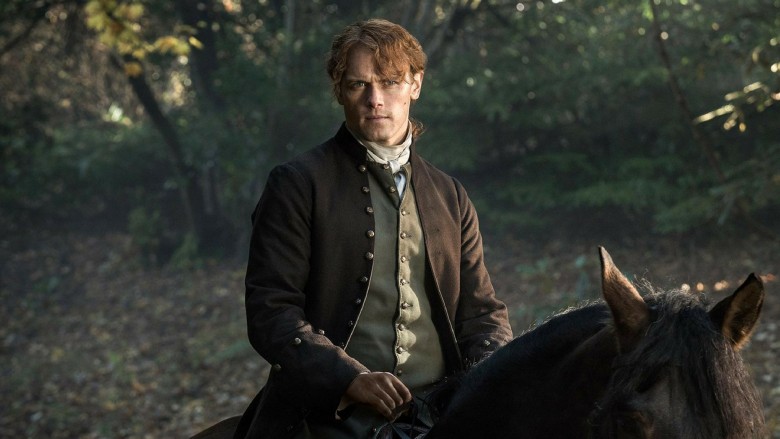 The Droughtlander is still going, but now we have a little something to tide us over. Entertainment Weekly has released new images from the third season of the Starz time traveling drama Outlander a few days ahead of a teaser trailer release on Sunday (April 16).
Season 3 will find Claire and Jamie separated by hundreds of years, picking up right after Claire travels back to 1948 to reunite with her first husband Frank, as Jamie remains in 1745 and recovers after the battle of Culloden. Spoiler alert, but the pair will eventually find themselves back in the same place (and the same time period). The third season will be based on author Diana Gabaldon's Voyager novel, the third book in her Outlander series.
The third season won't premiere until September, more than a year after the season 2 finale this past July. The delay comes due to the book's scope, with the season filming in the U.K. and South Africa in order to cover the novel's epic journey. The show utilized old ships from the drama Black Sails to help film the second half of the season, which will find Claire and Jamie on a journey on the Caribbean.
The first footage from season 3 will air during the premiere episode of The White Princess. While we wait, view another photo from season 3 below and see how the cast should really look based on the books.