Sylvester Stallone Sues Warner Bros. Over Demolition Man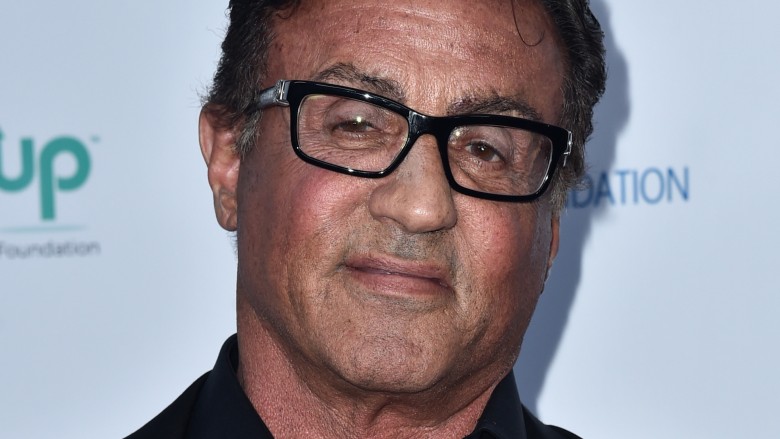 Getty Images
If they didn't already, the folks at Warner Bros. probably wish they never made Demolition Man.
Sylvester Stallone, star of the 1993 sci-fi flick that was a box office disaster, has filed a lawsuit against the studio, claiming that Warner Bros. didn't pay him any of the profits for nearly two decades. Variety reports that Stallone accuses the studio of fraud and concealment.
According to the suit, Warner Bros. owed Stallone at least 15 percent of the gross revenues of the film. But he allegedly didn't receive a penny after 1997 until his representatives complained in 2014.
"The motion picture studios are notoriously greedy," the lawsuit states. "Here, WB decided it just wasn't going to account to Rogue Marble (Stallone's loan-out company) on the film. WB just sat on the money owed to Rogue Marble for years and told itself, without any justification, that Rogue Marble was not owed any profits."
The suit says that when Stallone's people contacted Warner Bros. in 2014, the studio didn't want to pay him anything, claiming that the flick lost $66.9 million. Stallone's team protested, and a studio representative said that statement was sent in error and promised to check into it. The following year, Warner Bros. sent him a check for $2.8 million.
But Stallone wants a full account of the film's profits, in addition to interest and damages. He also seeks "an end to this practice for all talent who expect to be paid by WB for the fruits of their labor."
It's been a rough month for the Warner Bros. legal department. A few weeks back, author Gerald Brittle filed a lawsuit against the studio over claims that The Conjuring horror franchise infringes on his 1980 book The Demonologist. Brittle wants $900 million, which is all of the profits from The Conjuring, The Conjuring 2 and the spinoff Annabelle.
We'll keep you posted as more details emerge. Meanwhile, Stallone has also walked away from The Expendables franchise. Check out the truth about the man behind Rocky and Rambo.