Boruto: Naruto Next Generations First Story Arc Revealed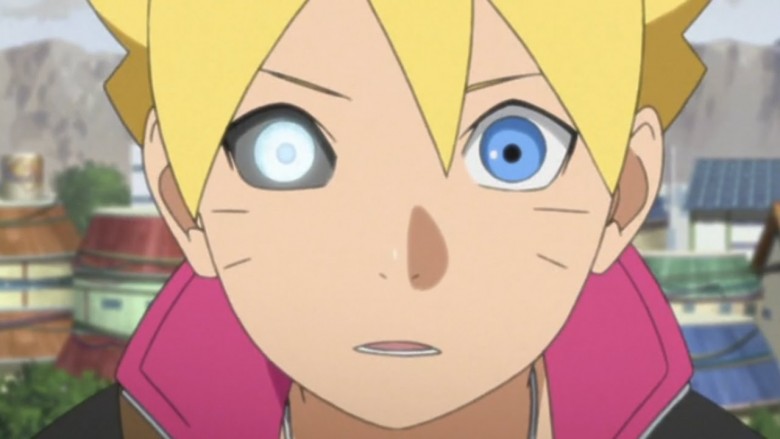 YouTube
Anime fans said farewell to their beloved Naruto when the long-running series Naruto Shippūden aired its final episode on March 23. However, the legacy continues on with Naruto's son, Boruto, in Boruto: Naruto Next Generations—and the show's first story arc has just been unveiled.
As most anime enthusiasts know, the first arc of an anime is quite crucial. So where exactly will Boruto Uzumaki go, and what will he be up against?
Boruto: Naruto Next Generations follows the trials and tribulations of Boruto Uzumaki, the first child of Naruto and Hinata Uzumaki, as his skills as a ninja and his morality alike are tested. According to ComicBook.com, Boruto's first arc will reportedly run for six episodes. Additionally, four episode titles have been revealed thus far. Episode one, "Boruto Uzumaki!," is followed by ""The Hokage's Son!" and "Metal Lee Goes Wild!" The finale, entitled, "The Last Lesson...!" seems to promise a daunting revelation.
While no official synopses have been given for the individual episodes, a full plot synopsis for the first arc has been revealed. The series will apparently be filled with action, mystery, friendship, unthinkable challenges, and even more unbelievable powers. Read the summary (roughly translated from Japanese to English) for Boruto: Naruto Next Generations below:
"The village of Konoha has managed to change, modernized next to an era of peace. Raising high constructions, large computer monitors of transmission of images (television's last generation), divisions and divisions (streets) connected to run (to mobilize) electric cars, The way to live in the ninja era has changed... The leader of the village is, the seventh Hokage. Boruto is the son of Naruto Uzumaki, to become a ninja must enroll in the school 'ninja academy.' But the students in the surroundings see Boruto with prejudiced eyes for the thing of being "the son of the seventh Hokage.' However Boruto has unprecedented capabilities. Boruto will meet new friends, and there will be [a] mystery [around] how he will face this challenge, inside the heart of the whole team, now the story of Boruto Uzumaki begins."
Boruto: Naruto Next Generations is currently simulcast on Crunchyroll on Wednesdays at 4:35 AM CDT. While we wait between episodes, catch up on another awesome anime, One-Punch Man, whose first season is available to watch on Netflix right now.