Andrew Lincoln Can't Wait To Film The Walking Dead Season 8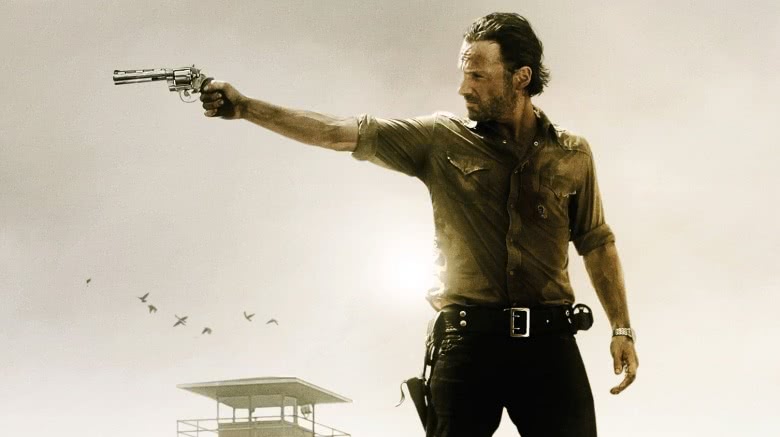 Andrew Lincoln is more excited for the eighth season of The Walking Dead than he's ever been for any previous season.
The star of the AMC zombie series told Entertainment Weekly that he's champing at the bit to get back and film the "All-Out War" season, which he said will capitalize on all of the set-up work that season 7 did for an epic set of episodes. "I can't wait," Lincoln said. "This is not hyperbole. This is not a cynical act to try and amp up enthusiasm for the hundredth episode in season 8, but I am genuinely more excited about this next episode and the following 15 than I've ever been in my life. I can't wait to get back."
That's some pretty high praise about the direction of the show, but it echoes the sentiments of fans who are excited to see the show enter one of the most popular storylines from Robert Kirkman's comics. "It's been a lot of placing the chess pieces and positioning and introducing key players in this landscape," Lincoln said of the show's recent outings. "And I think now we get to start really playing the game. The game is afoot, as they say."
Showrunner Scott M. Gimple has said that season 8 will "melt people's minds and break their televisions" with a bigger, more intense storyline. Although the season 7 finale posted the lowest ratings for a finale of the show since season 2, it was still generally well-received with critics and fans, and it set up the type of action-heavy, epic arc that has been known to pull in mega ratings for the show in the past.
Season 8 probably won't premiere until October, but, in the meantime, take a look at a full explanation of everything that went down in the season 7 finale.