The Defeated Season 2 - What We Know So Far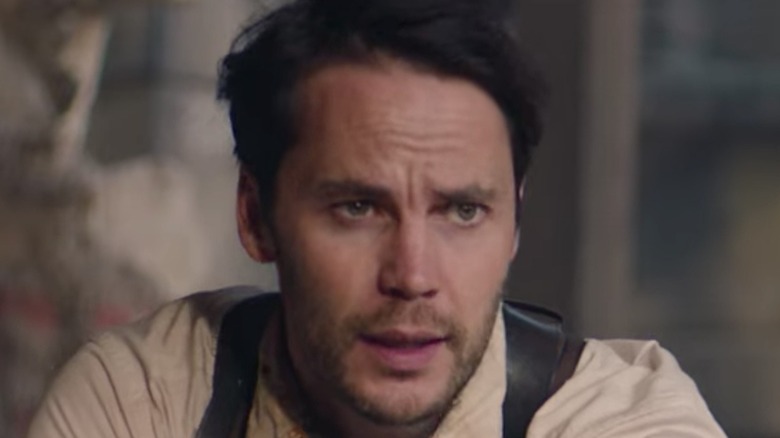 Netflix
On August 18, Netflix released the German detective series "Shadowplay," which is now being called "The Defeated" for its international audience. Fans might assume that the gritty, binge-able TV series' presence in the Top 10 after just a few days of release means it's a good contender for a Season 2 — and yes, that's coming, although its current ratings scenario has pretty much nothing to do with this fact.
"The Defeated," which was created by Måns Mårlind, Studiocanal's Tandem Productions and BRON Studios as a co-production with the German public television station ZDF, is set at the end of World War II. It has always been intended as a 16-episode story that is told in two chapters, according to Deadline. That means fans won't be left waiting in the lurch wanting to know the status of the show, but it's also sad for them to know that only eight episodes remain to complete the entire story with all its rich characters and tense historical setting.  
The Prague Reporter has said that the Netflix version is the original version, which had been re-cut into six episodes for release on several European streaming services. This means that fans now are seeing the show as it was meant to be seen. That's good news, but what do we know about upcoming episodes of the show? 
When is the release date of The Defeated Season 2?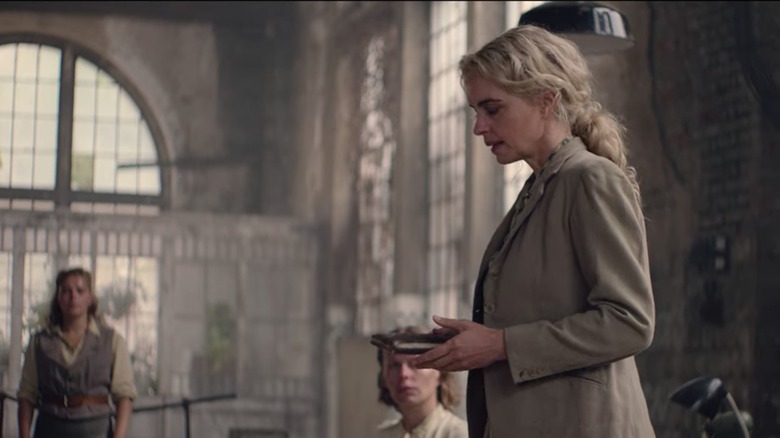 Netflix
The first eight episodes of "The Defeated" were shot in 2019, and the second set of eight were scheduled to go into production in 2020, although it looks like the COVID-19 pandemic has made delays inevitable. Series star Logan Marshall-Green posted an image from the set to Instagram in January 2021, indicating that at the time, the show was still filming. It's eight months later, and hopefully shooting eight episodes doesn't take quite that long. 
The first season of "The Defeated" was shot starting April 29 in and around Prague in the Czech Republic, and the first two episodes were screened at the Monte-Carlo Television Festival in June 2020, according to an announcement on avforums. It aired on ZDF in October of that year, as posted to an Instagram fan account for series star Taylor Kitsch. Extrapolating from that, it looks like the turnaround time of a single season of "The Defeated" is about a year. Viewers can hopefully catch the second season of "The Defeated" by mid-2022.
Who is in the cast of The Defeated?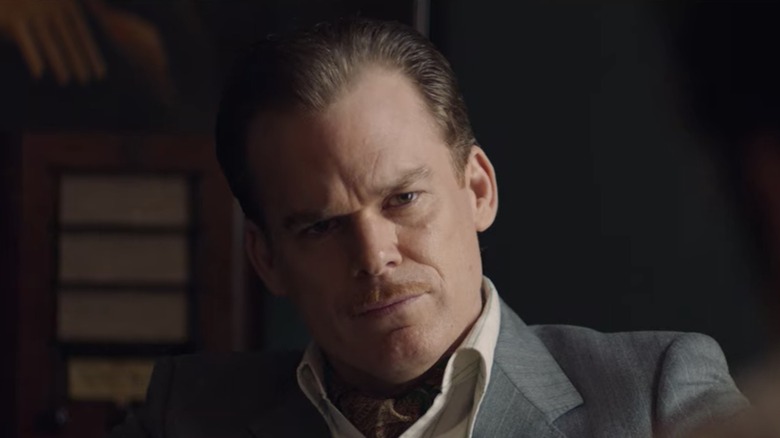 Netflix
The cast of "The Defeated" includes Taylor Kitsch as NYPD policeman Max McLaughlin, who comes to Berlin to help the German police get their act together and to find his brother. Logan Marshall-Green plays his estranged and AWOL brother Moritz, who leads him on a chase by communicating with him through letters that have clues within them. 
Other actors that make up the show include Michael C. Hall as U.S. Vice Consul Tom Franklin, Tuppence Middleton as his flirtatious wife Claire Franklin, Nina Hoss as leader of the local police precinct Elsie Garten, and Benjamin Sadler as her captured husband Leopold Garten. Characters like Alexander Izosimov (Ivan G'Vera), Karin (Mala Emde), Gad (Maximilian Erhenreich), and Dr. Werner Gladow (Sebastian Koch) are also part of the show's ensemble cast. These actors are expected to return, even though it looked like Moritz wouldn't make it for a while. 
A few characters will not be back, though, as they did not make it to the end of the season. This includes Trude (Lena Dörrie) and Marianne (Anne Ratte-Polle). Of course, it's likely some new faces will arrive to take their places. 
What is the plot of The Defeated Season 2?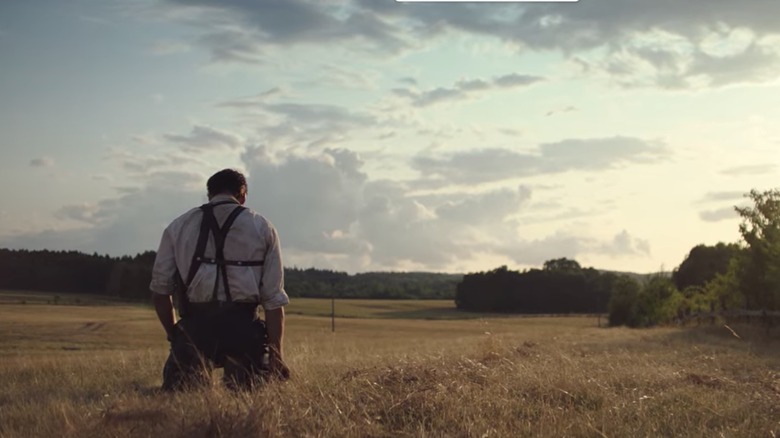 Netflix
In the first season of "The Defeated," Max comes to Berlin and gets involved in an investigation regarding the death of a girl named Anne Friedrich, which leads police to the "Angel Maker" and one of the girls he controls. Meanwhile, Max continues his search for his brother, which is really his first priority. By the end of the first season of "The Defeated," the many plotlines — that focus on wartime issues, mafia-related crime, and personal situations — come together and do get some closure, ambiguous as that closure might be.
Still, there's plenty of material for a future seasons. For example, Max and Elsie's relationship might be further explored and the release of her husband throws a spanner into the works. Plus, the fact that Moritz survived means he's around to seek revenge on the Nazis. And there's some question about whether or not Gladow, also known as "The Angel Maker," will be able to continue his nefarious work, after he's been arrested by police but they don't seem to have enough evidence to hold him. Also, someone needs to bring that Tom Franklin to justice already. 
Basically, you can expect more gritty espionage, shocking twists, and intrigue in Season 2, whenever it arrives.