Guillermo Del Toro Explains Why He Didn't Direct Pacific Rim Uprising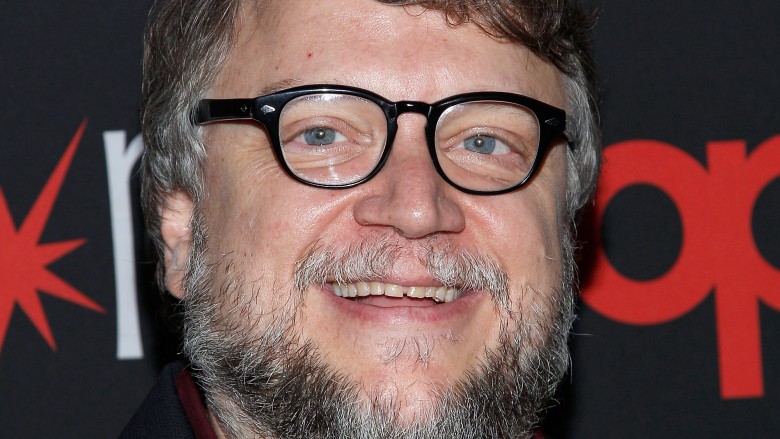 Getty Images
Time is a tricky beast, and for filmmaker Guillermo del Toro, it's the reason he took a backseat on Pacific Rim Uprising.
Speaking with Collider, del Toro explained that the list of projects he wanted to helm clashed with one another, and that making time for all of them would've been impossible. Combine scheduling difficulties with a production studio change, and he had to make a sacrifice.
"The timing started to suck," he said. "I had this little movie that I wanted to do—The Shape of Water—very, very much. At one point it was Justice League Dark or Pacific Rim, I said, 'Let's go to Pacific Rim.' The reality is they said, 'We're gonna need to postpone,' because they were changing hands. Legendary was going to be sold to China, to a Chinese company [called the Wanda Group]. They said, 'We've gotta wait nine months' and I said, 'I'm not waiting nine months, I'm shooting a movie,' and I went and shot [The Shape of Water]."
So what happened with the Pacific Rim sequel? Universal and Legendary Pictures tapped Spartacus creator Steven S. DeKnight as director, and del Toro climbed into the producer's chair instead. The shift is one that del Toro is totally enthusiastic about, as it's allowed him to observe DeKnight's technique and watch how he has transformed the film into something that is "his own."
"It was such a great choice. I mean, I love [DeKnight], love what he does, I think he's really brilliant. He's making it his own," del Toro said. "I'm not breathing over his shoulder saying, 'What are you doing?' He's doing things differently, and I like that."
According to del Toro, his dynamic with DeKnight is as smooth and simple as ever. "When I produce, I try to produce the way I would like to be produced. I say to everyone I produce, 'If you need me, I will be there 100 percent all the time. If you don't need me, I'm not there. You show me the cut, then we'll start interacting."
Del Toro also dished about how Pacific Rim Uprising is shaping up. Based on dailies, teasers, and early cuts, he believes the team is "doing great" and he's pleased with the work DeKnight put in as director. Del Toro mentioned that DeKnight's version of the film is different than what he intended, but he's happy with that. "[He has] his style.. his notion of the characters. I wrote a screenplay, developed two or three drafts of that screenplay—this is different than what I developed, and I'm okay."
It certainly seems like things are ship-shape behind the scenes, which makes us even more eager to catch the film when it arrives in theaters on February 23, 2018. In the meantime, check out the other films we can't wait to see in 2018.