Fast And The Furious Writer Reveals If The Movies Will Ever Go To Space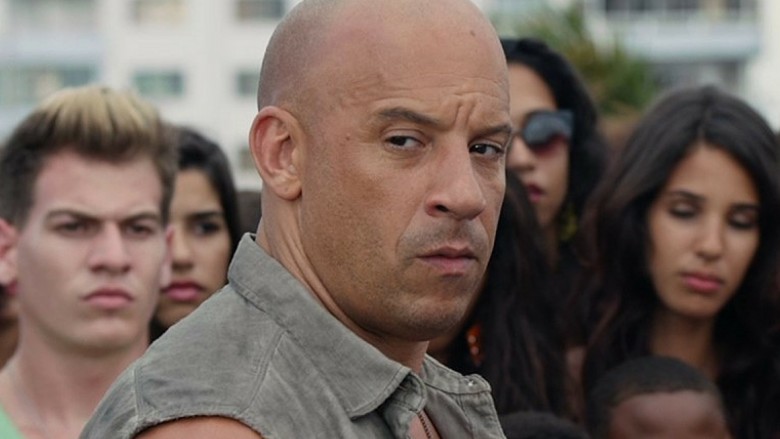 Sorry, everyone, but it doesn't look like the Fast and the Furious crew will be heading to space anytime soon. Chris Morgan, who has written the screenplay for all of the films in the franchise since Tokyo Drift, said that the only way he will take the gang out of this atmosphere is if he "had something so good"– but he does have an idea in mind.
"Look, I get all versions of that question," Morgan told Uproxx of whether the crew will go interstellar. "I get, 'Are you going to space?,' and, 'Please, God, tell me you're not going to space because you'll lose me if you do.'... Look, no plans for it right now, so hopefully people will be good with that. But, never say never. If we came up with the perfect thing and it made sense, it will be awesome."
It turns out that the thing most likely to send the gang up, up, and away is a character from series' star Vin Diesel's past. "What if Dom's long lost brother, Richard B. Riddick showed up?" Morgan said, referencing the character Diesel played in the sci-fi series The Chronicles of Riddick. "Oh my God, I think Dom and Riddick would be so awesome."
So do we, although it seems like that crossover is pretty far fetched. Still, both movies are distributed by Universal Pictures, so there's at least a bit of a chance we could see a crossover at some point in the future. (Probably not, but don't crush our dreams.) For now, though, it looks like the franchise is staying earthbound.
Dom's next adventure, The Fate of the Furious, is due out on April 14. While we wait, read Morgan's explanation of Dom's shocking betrayal and see the other movies that are going to blow everyone away this year.