Syfy's Making Yet Another Sharknado Film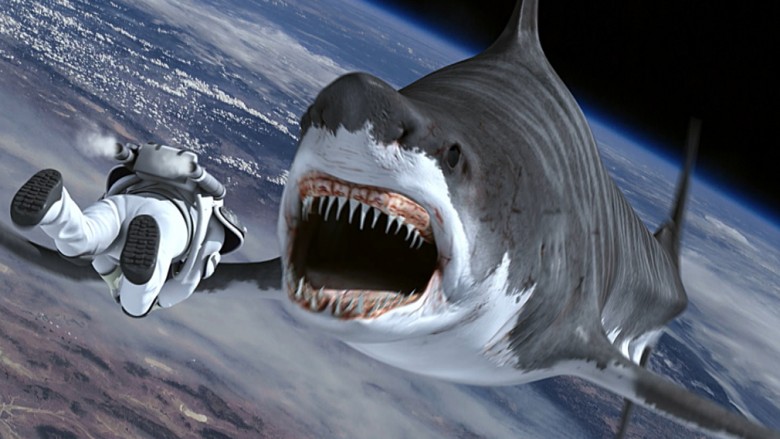 Syfy is reuniting with indie film company The Asylum to bring the masses another installment of the Sharknado series, otherwise known as the franchise that sparked a genre of mega-outlandish made-for-TV disaster flicks.
Sharknado 5 got the official greenlight today, and is set to star series alumni Tara Reid and Ian Ziering in their iconic roles as April Wexler and Fin Shepard, respectively. Also returning is the franchise's longtime director, Anthony C. Ferrante.
Though the fifth film has yet to be officially named (no doubt Syfy can whip up something as bizarre as the some of the series' previous titles), it seems plenty is already well under way. Following the first Sharknado, which premiered to bewildered audiences in 2013, came three more additions all centered around shark-infested tornadoes wreaking havoc on the innocent. From the City of Angels to the City that Never Sleeps, even hopping across the pond to the City of Love (Paris, that is), the big-mouthed beasts of the Sharknado films have never discriminated in their destruction. The most recent film—cheekily-titled Sharknado: The 4th Awakens—set viewers up to watch as the international mania continues, and it looks like Sharknado 5 will follow that thread, as Ziering's character focuses on preventing an all-out global devastation. Additionally, the forthcoming film is reportedly slated to set up production in upwards of five countries.
While you wait for more details regarding Syfy's next foray into intentional cheese, sink your teeth into some of the best shark movies that swam their way onto the big screen.