Virgin River Fans Think The Show Goes Overboard With This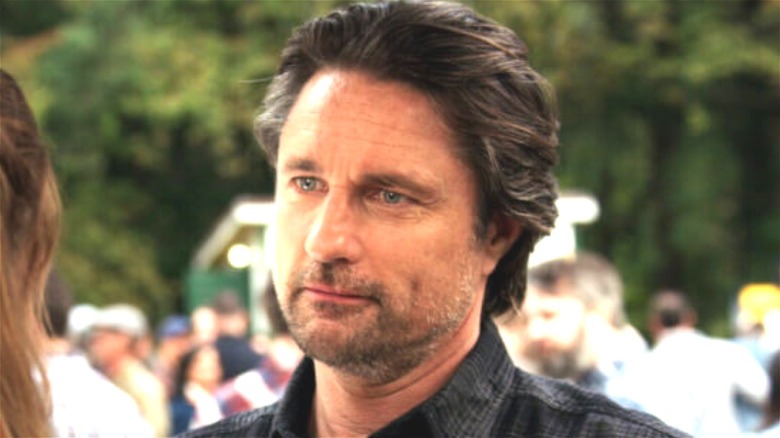 Netflix
"Virgin River" combines popular romance novel plotlines with time-tested dramatic television tropes to appeal to Netflix viewers worldwide. Three seasons in, it's created a knockout formula that's resulted in a loyal fanbase of vocal devotees. Many of those viewers are gaga for the romance between bar owner/restaurateur Jack Sheridan (Martin Henderson) and midwife Melinda "Mel" Monroe (Alexandra Breckenridge) and its secondary liaisons, such as the one bubbling between Mayor Hope McCrea (Annette O'Toole) and Doc Mullins (Tim Matheson), the local general practitioner.
But there's something that's bothering "Virgin River" fans — specifically folks who gather at the r/VirginRiverNetflix subreddit to talk about the show, its characters, and storylines, sometimes comparing them to what's gone on in the book series the show's based on. They think the show's tales hinge far too often on this one particular story beat, and it's starting to chafe them as the seasons wear on. What's the one thing the "Virgin River" fans on Reddit think the show's gone overboard on?
So many pregnancies, so little time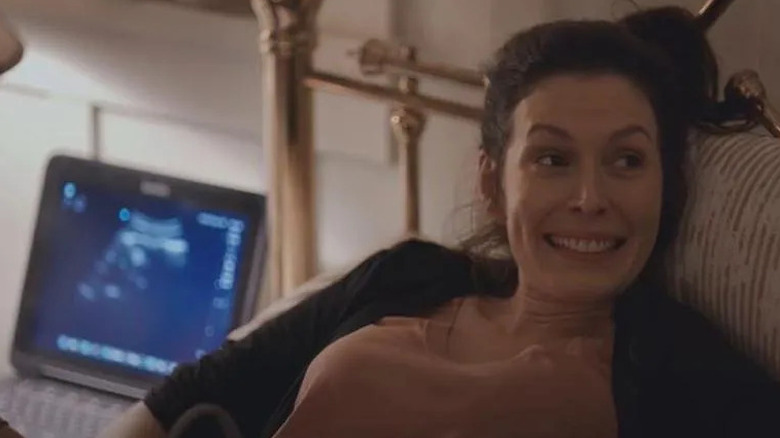 Netflix
"I love the show, my main issue is that they went overboard with pregnancies. Especially in this day and age it's somehow irrelevant," posted u/thehumanbeing_, with over a dozen Redditors chiming in to agree. 
Several viewers pointed out that the show too often uses pregnancy as a motivating factor to move its plots along. "Someone either wants a baby, has too many babies, needs to give up a baby, lost a baby, is implanting babies, or mourning dead babies every second of this damned show," declared u/Emotivore.
"Birth control is apparently not a thing in Virgin River world," quipped u/the_littlehobbit. They pointed toward a prominent three-season long plotline which featured Jack's former girlfriend Charmaine Roberts' (Lauren Hammersley) pregnancy with twins, whom she initially thought were Jack's biological children but turned out to be the result of an affair. Mel's currently pregnant again by Jack after dealing with a stillbirth and infertility issues that marred her first marriage. Only Mel's first pregnancy was planned, and a number of Reddit users pointed out that only Lizzie (Sarah Dugdale) has talked about using birth control onscreen.
As several posters have pointed out, however, this is par for the course for the "Virgin River" book series. There's a popular trope within romantic fiction called "babies ever after."  In a romance novel, readers are usually treated to a time-skip epilogue chapter which locks the characters into wedded bliss and gives them children, sometimes babies, sometimes a pregnancy, sometimes multiple children and a pregnancy. This is a popular ending for many a Harlequin romance novel, and a lot of Robyn Carr's "Virgin River" books employ it. With that in mind, it's only natural that the show often has babies on its mind.