The Real Reason Virgin River Landed On Netflix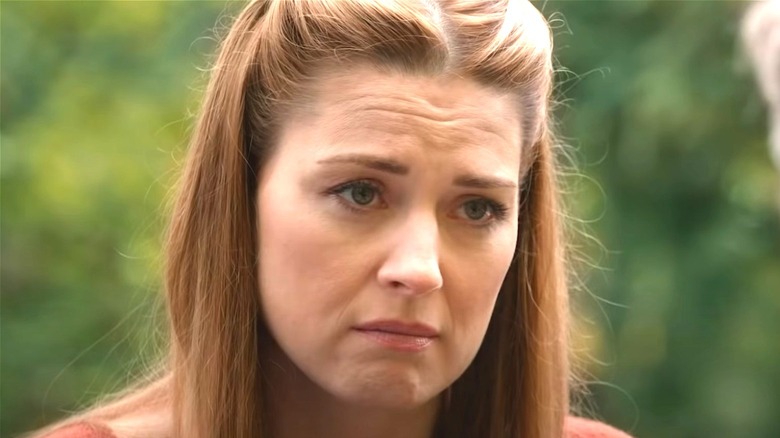 Netflix
Based on the novel series of the same name by author Robyn Carr, "Virgin River" is a popular drama show on Netflix that stars Alexandra Breckenridge as Mel Monroe, a nurse and midwife who moves to the small town of Virgin River in Northern California from the busy city of Los Angeles, intent on experiencing a new start, leaving behind past trauma and bad memories. Of course, nothing is as perfect as you expect, and even small town life has its own trouble to deal with. The series also stars Martin Henderson as Jack Sheridan, a former Marine and local bar owner who develops a relationship with Mel, Colin Lawrence as Preacher Middleton, a close friend of Jack's, Annette O'Toole as Hope McCrea, the town mayor, and Tim Matheson as Doc Mullins, among others.
"Virgin River" premiered its first season on the streaming platform on December 6, 2019, followed by two more in November 2020 and July 2021. A fourth season is highly likely, but as of right now, Netflix has not yet confirmed if the series will be returning or not. As fans continue to speculate over the future of the romantic drama, it's interesting to look back at the history of the show and how it got to where it is now. In an interview with Entertainment Weekly, book author Carr revealed why, after years of interest from other parties, Netflix was the one to succeed in making a television adaptation of "Virgin River" a reality. 
Netflix had the right tone for the show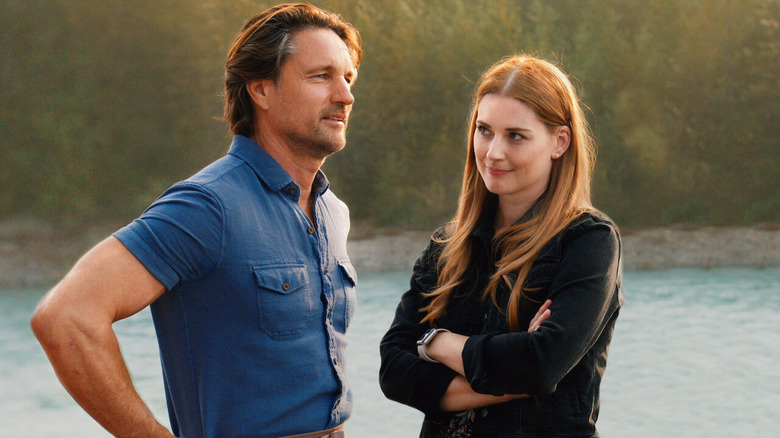 Netflix
According to EW's interview with Carr, the author stated that for a long time she thought that the "Virgin River" book series would make a good television show. She shared that "We've had a lot of interest over the years. They rarely pan out. But this time, I knew from the very beginning that it was going to work." Why? Well, apparently she just had a feeling that the people producing the Netflix adaptation really understood her books and how to accurately adapt them on screen. Further elaborating on her experience working with the streaming platform, Carr explained how the producer and showrunners of "Virgin River" knew all of the characters across the whole book series, and they clearly knew the story. 
Along with that, it was the feel of Netflix, who had been wanting to move into Hallmark-style material for quite some time, that she believed was perfect for the new drama and convinced her to allow them to adapt her work. Despite the fact that "Virgin River" can very much be categorized as a similar style of programming, Carr said, "but I think where [Hallmark movies are] really soft, Netflix is a little bit edgier. It's a perfect fit." It turns out that she was right. When the series premiered on Netflix, it felt new and interesting to subscribers and quickly became a favorite. With a loyal group of fans, including both those who have read the originals books and those who have not, many are eager to see the return of the series, so keep your fingers crossed that there will be new episodes soon.