Joe Manganiello Wants To Make A Dungeons And Dragons Movie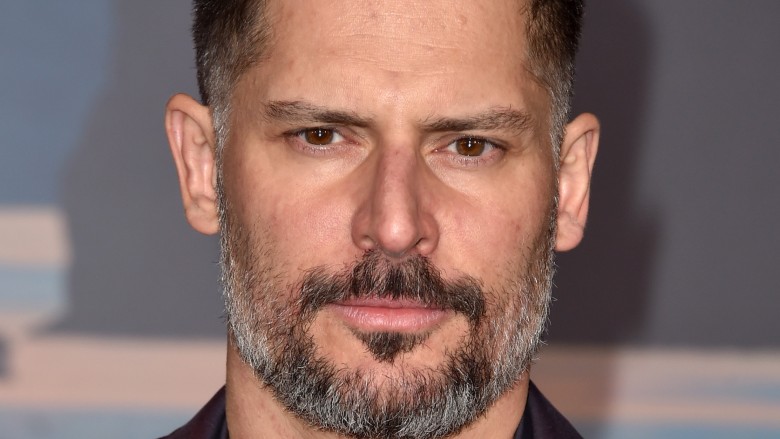 Getty Images
Could Joe Manganiello be your next Dungeon Master?
In a recent interview with MTV's Happy Sad Confused podcast (via CinemaBlend), the actor said that he's been working on a movie surrounding the hugely popular roleplaying game Dungeons and Dragons.
Manganiello said that he has already written a draft for a screenplay alongside a playwright who he graduated from college with, and the two are now shopping it to "all the right parties." Manganiello has also made sure to present the film to people knowledgeable on the game, attending a two-day creative summit with the Wizards of the Coast to see "where the movie could go or TV series, products, synergy, the whole deal."
The star, who would want to act and work behind-the-scenes in the project, said that he appreciates the "spectacle" of the game. "There's dragons, breathing fire and lightning," he said. "[But] what makes a great fantasy or superhero movie is the human aspect. It's gotta be about something. We root for those characters in Game of Thrones. [The Lord of the Rings] was about friendship and this undying love for your friends and doing anything for your friends, and I think that's something people can identify with. So I think when a movie is about something human and real emotionally, people are wanna go see it. And then if you get some dragons and breathing fire, I mean, hey, I'm in."
Manganiello's film isn't the only Dungeons and Dragons project in the works, with Ansel Elgort previously reported to be in early talks to lead a project helmed by Letterman (Monsters vs. Aliens). There have previously been three movies about the game, with one earning a theatrical release: 2000's Dungeons and Dragons starring Marlon Wayans, Justin Whalin, and Jeremy Irons. That film was a failure at the box office, making just $33.8 million worldwide on a $45 million budget, topping out at a 10 percent on Rotten Tomatoes. A made-for-TV sequel and another that went direct-to-DVD did similarly poorly with critics, meaning that Dungeons and Dragons fans are still waiting for a good movie surrounding their favorite game.
While Letterman is impressive and Elgort is a rising star, it's hard to deny the benefit of having Manganiello aboard. The actor has a large fanbase in a variety of different genres, and he has proven to be a box office draw. Plus, if the series really is a pet project for him, he would likely be willing to devote a lot of time to marketing and promotion of the project, which should help bring in even more viewers. However, it's unclear if his film can or will move forward while Letterman's project is still in the pipeline, unless they could potentially combine their visions into one movie. This is unlikely, though, and we'll probably just have to wait to see what the future of the competing Dungeons and Dragons movies will be.
In the meantime, read more about the Dungeons and Dragons Saturday morning cartoon.