Zoe Saldana Explains Gamora And Nebula's Relationship In Guardians Of The Galaxy Vol. 2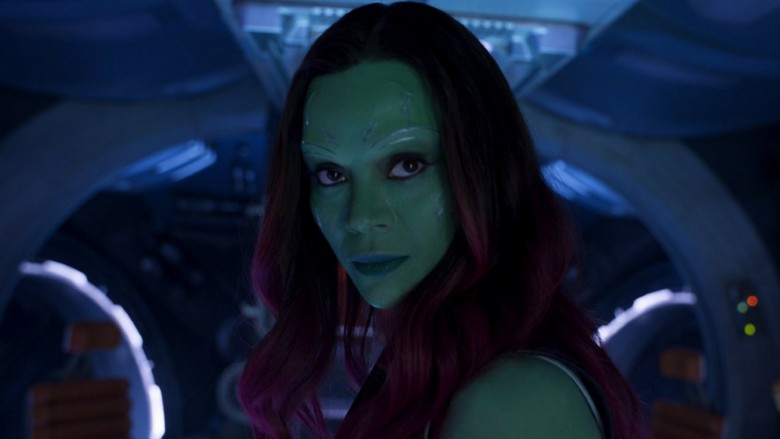 Gamora and Nebula will be in a similar spot at the start of Guardians of the Galaxy Vol. 2 to where they were in the first film, with the troubled adopted siblings still in a "volatile" relationship after facing off in the first film over disagreements about their father Thanos (Josh Brolin). However, according to star Zoe Saldana, the second film will see their relationship develop much further, fitting with the trailers that imply that Nebula will become a full-fledged member of the team.
"You're gonna go in depth into understanding where they're both coming from, which I find really interesting," Saldana told ComicBook.com. "To see this relationship extensively unfold and see what they're about and, I mean, but through their relationship, you getting like a closer idea of what Thanos is really about. I think it's really interesting to open up that window."
Saldana says that director James Gunn heard fan comments on the pair's relationship in the first film and decided to expand it in the sequel to focus more on Nebula's problems. "She has a lot more issues than Gamora does," Saldana says. "I mean, I guess I just feel like Gamora at least has friends."
The actress also praised Karen Gillan's performance in the role, saying that she "really delivers." "She was so good in the first movie that James couldn't kill her off," Saldana said. "He had to find a way to bring her back, which I really appreciate."
Vol. 2 won't be Nebula's only upcoming Marvel outing, as Gillan has confirmed that she is also set to appear in Avengers: Infinity War. Guardians of the Galaxy Vol. 2 will hit theaters on May 6; in the meantime, see the alternate ending Gunn almost included in the first movie.