See The Swashbuckling New Pirates Of The Caribbean Character Posters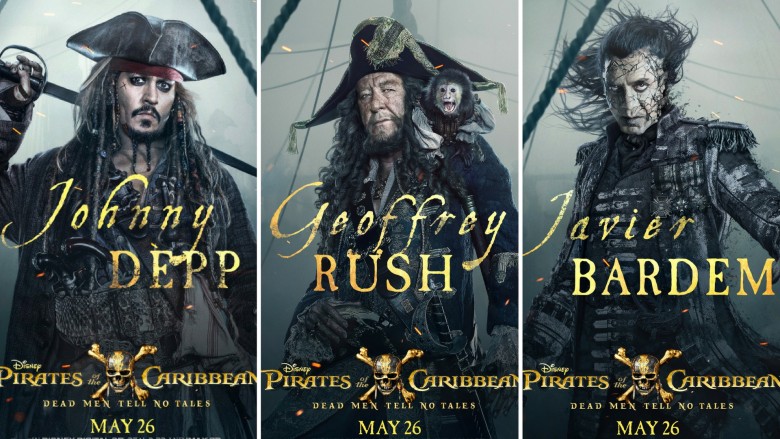 It's a pirate's life in the new character posters for Pirates of the Caribbean: Dead Men Tell No Tales. The posters, released to Entertainment Weekly, show Johnny Depp, Geoffrey Rush, Javier Bardem, Brenton Thwaites, and Kaya Scodelario in costume as their characters from the upcoming fifth adventure in the swashbuckling Disney series.
Depp will return as Jack Sparrow, who is now on the hunt for Poseidon's trident. He will be joined by Captain Barbarossa (Rush), who will help him fight against Captain Salazar (Bardem), who has escaped from the Devil's Triangle with one goal: to get vengeance against Jack and all pirates. Along the way, Jack will encounter Henry (Thwaites), the son of Jack's former ally Will Turner (Orlando Bloom), now stranded at the bottom of the sea as the new Davy Jones. Scodelario will play Henry's love interest Carina Smyth, a brilliant scientist also searching for Poseidon's trident.
The movie is directed by Espen Sandberg and Joachim Rønning based off a screenplay by Jeff Nathanson. Dead Men Tell No Tales will hit theaters on May 26, and early reviews indicate that it will be a return to form for the franchise. While we wait to take to the high seas again, watch the trailer for the movie and check out some easter eggs you probably missed in the previous movies.