Watch How The Fate Of The Furious Filmmakers Shot Those Ice Scenes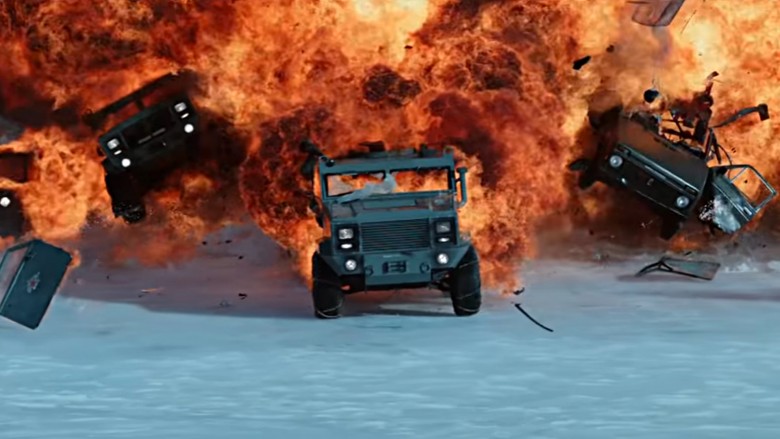 While every action scene in the trailers for The Fate of the Furious (not so subtly) hints that the upcoming eighth installment in the series will be massive, there's one sequence that looks downright chilling.
Director F. Gary Gray took the cast and crew to Iceland to film the portion of the movie that features an army of cars, snowmobiles, armored personnel carriers, and tanks racing across a frozen lake before a submarine crashes through the ice. And a new video for Entertainment Weekly takes us behind the scenes of the explosive sequence. Check it out below.
We shot the whole thing on a real frozen lake," said second unit director Spiro Razatos. "Other than the sub, everything is real. That's the thing that makes The Fast and the Furious so special. Nothing beats the real thing."
Every day during the shoot, safety inspectors would drill into the ice to check the thickness, but that didn't stop the crew from pushing the limits. "The number of cars we were allowed to have on the ice when we first started was 10 total cars at one time," said second unit stunt coordinator Jack Gill. "By the second week, we had 28 to 30 cars out there."
For a franchise that's all about excess, that sounds about right. The Fate of the Furious pulls into theaters April 14. Meanwhile, take a look at a few times the series outraged fans.