Arnold Schwarzenegger Won't Do Expendables 4 Without Sylvester Stallone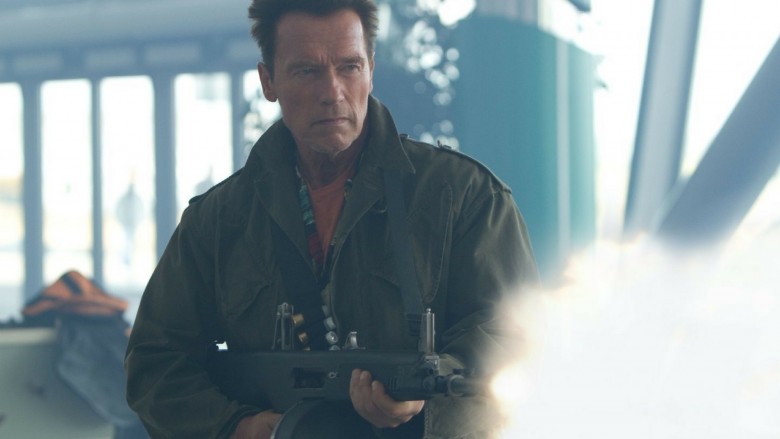 The Expendables may be down another member. Series co-star Arnold Scharzenegger told Entertainment Weekly that, following Sylvester Stallone's departure from the action franchise, he's also out for a fourth film. "There is no Expendables without Sly," he said. "I would never do the movie without him, no."
Deadline reported last week that Stallone, who co-wrote the script for the first three movies and directed the first film, has "washed his hands" of the project, despite being offered a $20 million payday for the fourth film. The star reportedly left because he was wary of making another badly reviewed action movie after his critically acclaimed turn in Creed, although, according to Avi Lerner, head of the company that distributes the Expendables films, there's still potential for him to return to the franchise. "We've got disagreements with Sly, but we've had them for over a year-and-a-half," he said. "Right now, each one has an opinion. We agreed on 95 percent of things, but there are certain things in production we don't agree on. I don't think it's over, but write whatever you want. In my opinion, it's not dead."
Schwarzenegger, for his part, said that he has not seen a script for the fourth film and isn't sure if one has been written; however, he notes that the studio is aiming to shoot in August. The Terminator star listed a perceived decline in quality from the second to third film as another reason for being wary to sign on to another project, saying that he thought his character got lost in the most recent outing. "I didn't believe that I had any value in the movie," he said. "I think it's a spectacular franchise, The Expendables. I think that Sly has good ideas, what he wants to do with it, and I think if they write a really good script [in] which my part is very well-developed, I would do it. If not, then I won't do it."
It's unclear if Expendables 4 would happen without Stallone or Schwarzenegger attached, although it's still possible that the studio could reach deals with both actors. While we wait to learn more about the future of the movie, see some franchises that will never stop, despite being terrible.