Man Seeking Woman Canceled By FXX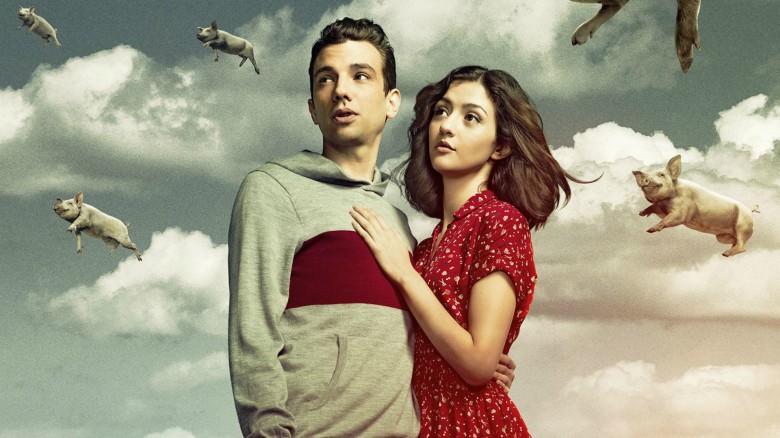 FXX
The search is officially over.
After three seasons and a pretty final finale, FXX has canceled the irreverent, surreal comedy Man Seeking Woman, according to The Hollywood Reporter.
The high-concept comedy, which starred Jay Baruchel as a hapless romantic named Josh, was based on Simon Rich's book of short stories The Last Girlfriend on Earth. The last episode featured the marriage of Josh and Lucy (Katie Findlay), which provided fitting closure.
While critics loved the show, it garnered consistently underwhelming ratings. The third season scored 100 percent on Rotten Tomatoes, but it reportedly brought in only 367,000 total viewers. The series retained just 35 percent of the viewership from its lead-in It's Always Sunny in Philadelphia, and that apparently wasn't good enough to merit a fourth season.
"I am so lucky to have been part of this show and even luckier to have been able to work with and become friends with the people involved," Baruchel said on Twitter. "Thank you to all of our very loyal and sincere fans who have been with us on this crazy ride. Pack an umbrella and watch out for pigeons."
Meanwhile, FXX has already renewed It's Always Sunny through 2019 while ordering a fourth season of You're the Worst and a tenth season for FX import Archer.
As we say goodbye to Josh and Lucy, take a look at some TV show cancellations that never should have happened.