Paramount Planning More Than A Dozen Transformers Films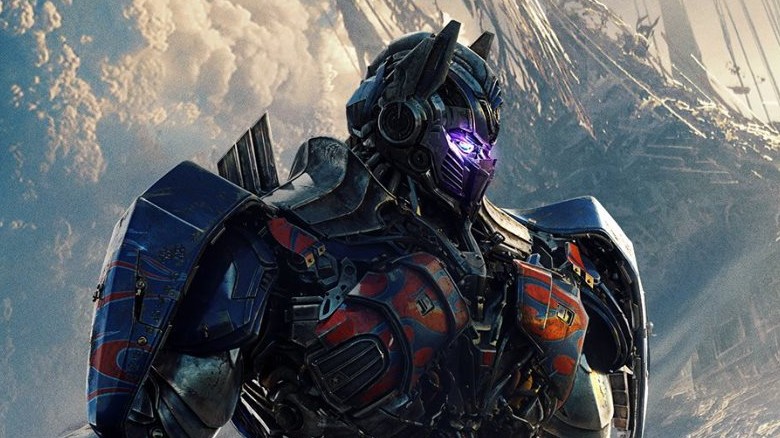 Love 'em or hate 'em, the Transformers movies make lots and lots of money. That fact obviously hasn't been lost on execs at Paramount, where the franchise has flourished through four installments—with a fifth, The Last Knight, due this summer, and a spinoff in development. According to director Michael Bay, what we've seen so far is only the beginning of the studio's plans.
MTV (via ScreenRant) caught up with Bay at CinemaCon, and took the opportunity to ask him about the future of the Transformers franchise—and whether he might be willing to go back on his oft-stated promise that The Last Knight is really, truly his final film in the series. As it turns out, there might actually be a way for Paramount to lure Bay back into the director's chair for a future Transformers project.
"There are 14 stories written and there's good stuff," said Bay. "I would like to do one of them, though...a Transformers spinoff."
The fact that the studio would really like to keep cranking out Transformers blockbusters really isn't news—Paramount announced plans to build a cinematic universe around the robots in disguise two years ago—and prior to vowing he'd walk away after The Last Knight, Bay threatened to quit the franchise more than once. Still, it's something of a surprise to learn that there are already more than a dozen ideas for Transformers movies in various stages of development, and it's hard not to wonder which of them is intriguing enough to tempt Bay into a return.
Fans will just have to wait and see what Paramount has planned for the Transformers franchise. In the meantime, The Last Knight is due to arrive in theaters on June 23—and the saga's first spinoff, a film focused on the adventures of the noble Autobot called Bumblebee, is in the works with director Travis Knight at the helm. Check out Looper's summer movie calendar for more news about what to look for at your local cineplex later this year.