Tom Holland Wants To Battle Venom In Future Marvel Movies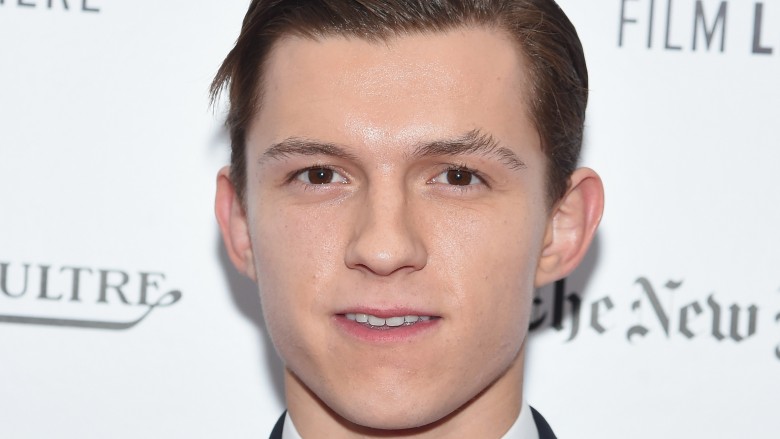 Getty Images
Your newest friendly neighborhood Spider-Man may get his hands dirty in the near future. Tom Holland has his eyes set on a particular villain he'd like to go head-to-head with: the sharp-fanged Venom.
During a Spider-Man: Homecoming set visit last August, ScreenRant sat down with the young actor to talk all things Spidey. When asked which Marvel character he'd love to "take a crack at" after Homecoming, Holland mentioned a first opponent option before settling on the slimy-tongued symbiote. In the process, he also praised a past Spider-Man installment.
"Oh, well I love Doc Ock. I think Spider-Man 2 is one of the greatest superhero movies ever made," said Holland. "But I think Venom is someone I'd love to kick the crap out of one day."
Venom, the sentient alien that latches on to a host and creates a deadly, near-unbreakable bond, debuted with Marvel Comics in The Amazing Spider-Man #300 in May 1998. The dark villain is set to sink his teeth into the silver screen with a standalone movie slated for release on October 5, 2018. Perhaps Holland will pop up in Venom for a Marvel mash-up of epic proportions.
Given that the Spider-Man franchise is undergoing a complete facelift, with Holland now the third actor portraying the hero in the last 15 years, eyeing some of Spider-Man's longtime foes may be a wise move so the series can secure success. And something tells us fans would find the battle between Spidey's good and Venom's evil extremely satisfying.
Spider-Man: Homecoming swings into theaters on July 7. While we dream up actors we'd like to see take on Holland's Spider-Man, check out some other Marvel characters we need to see alongside the web-slinging hero.