Invader Zim Returning To Nickelodeon For TV Movie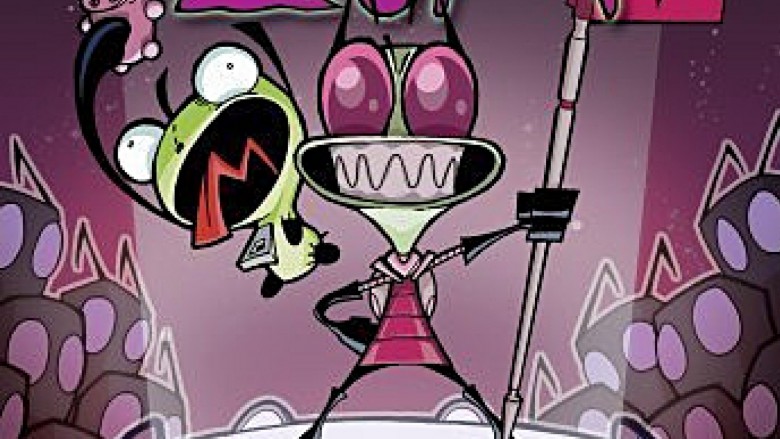 Nickelodeon is bringing back one of its classic cartoons for a new TV movie. According to Entertainment Weekly, the creepy Invader Zim will get a 90-minute movie featuring four returning cast members from the original series.
Invader ZIm aired on Nickelodeon from 2001 to 2004. The series followed an alien named Zim who wants to conquer Earth with his robot servant GIR by his side. Along the way, he has to face off against paranormal investigator (and Zim's classmate) Dib and his sister Gaz. The show won an Emmy award for its animation in 2001.
Richard Horvitz (Zim), Rikki Simmons (GIR), Andy Berman (Dib), and Melissa Fahn (Gaz) are all set to return for the movie. Plot details for the film are being kept under wraps, although it is said to follow a "perpetually desperate and delusional" Zim still trying to take over the world.
Invader Zim is the third classic Nickelodeon cartoon to get its own TV movie, with Hey Arnold!: The Jungle Movie set to air in November and a Rocko's Modern Life TV special (to feature the characters' commentary on the technological advancements of recent years) also in the works. The Invader Zim movie hints that this may be a new trend for Nickelodeon, meaning we could potentially see reboots of everything from Courage the Cowardly Dog to Rocket Power in the coming years.
There is no word yet on when the Invader Zim movie will premiere. While we wait, read up on the untold truth of one of Nickelodeon's most popular shows: SpongeBob SquarePants.