Nicole Kidman Explains Why She Joined Aquaman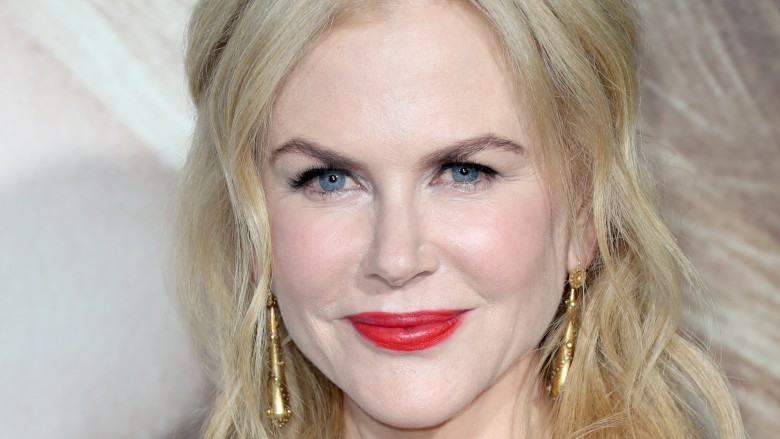 Getty Images
Nicole Kidman explained why she wants to dip her toes in the DC Comics movie universe next year.
Speaking with Entertainment Weekly, the Australian actress described her motivations for joining James Wan's Aquaman. Kidman's close friendship with Wan, who's a fellow Aussie himself, influenced her decision to climb aboard the project.
"The reason why I love [Aquaman] is James Wan is an Australian, and I've followed his career since he started," explained Kidman. "He's a really good friend of mine."
Of course, a chance to portray Aquaman's mother was another reason she eagerly agreed to join, stating that she felt it was a once-in-a-lifetime opportunity. When Wan offered to let Kidman play Queen Atlanna, her mind was apparently made up. "As soon as he said I could wear mother-of-pearl and be a mermaid warrior, I said, 'I'm done. Please.' If there is one thing I have to do in my life, I have to be that. Because, you've got to have some fun."
Kidman's zeal is certainly understandable, as we've all been swept up in the excitement of an action-packed superhero film. However, the actress is no stranger to the capes (or, in Aquaman's case, tridents) and crime-fighting sequences of the DCEU; she previously starred opposite Val Kilmer in 1995's Batman Forever.
Before she makes a big splash in Aquaman, Kidman will star in Yorgos Lanthimos' The Killing of a Sacred Deer alongside Colin Farrell and Alicia Silverstone. Fans can also catch her in Sofia Coppola's The Beguiled, set for release on June 23.
Aquaman swims into theaters on December 21, 2018. Until then, read up on the other films we predict will blow everyone away next year.