Nicole Kidman In Talks To Play Aquaman's Mom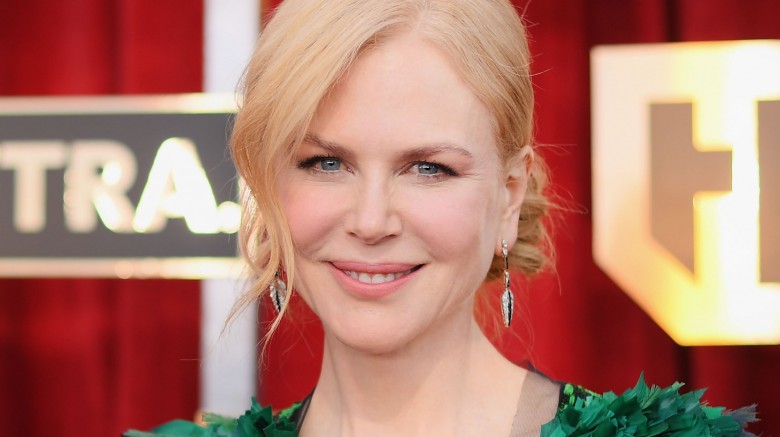 Getty Images
Nicole Kidman might soon swim her way back into the DC Comics movie universe.
According to The Hollywood Reporter, she's the frontrunner to play Aquaman's mother Queen Atlanna in the upcoming flick starring Jason Momoa. Kidman previously played Dr. Chase Meridian opposite Val Kilmer in 1995's Batman Forever.
In the comics, Atlann is a member of the royal family of Atlantis who escapes and falls in love with a lighthouse keeper. Their son grows up to be Aquaman, the man who can finally bridge both worlds.
Kidman is reportedly director James Wan's top choice for the role, and an official offer went out this week.
If she comes aboard, she would join a cast that includes Amber Heard as Mera, Aquaman's love interest; Willem Dafoe as Aquaman's advisor Dr. Vulko; and Patrick Wilson as Orm, Aquaman's villainous half-brother otherwise known as Ocean Master. Yahya Abdul-Mateen II, best known for starring in the Baz Luhrmann Netflix series The Get Down, is also in talks to play the villain Black Manta.
But before Aquaman arrives in October 2018, we'll first see Momoa as the character in Zack Snyder's Justice League when it lands in theaters Nov. 17. It's one of the movies we're most looking forward to this year.