Aquaman Writer Will Beall To Pen Creature From The Black Lagoon Remake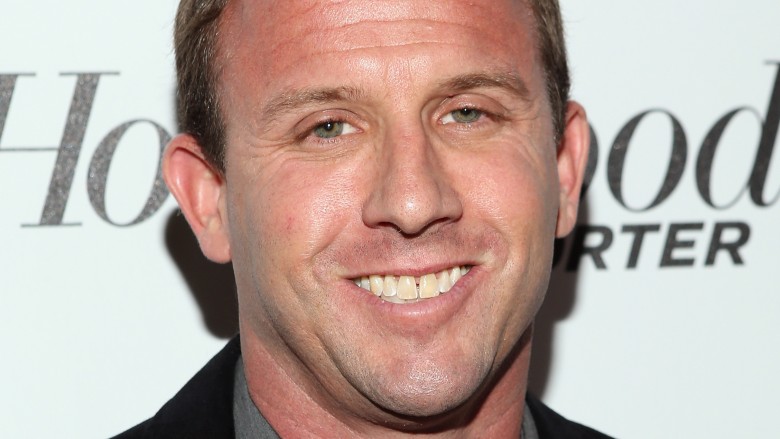 Getty Images
Screenwriter Will Beall will stay beneath the surface for another underwater-themed film.
Deadline reports that the Aquaman scribe is set to write Creature from the Black Lagoon for Universal. Reportedly, Beall had an idea to revive the creature feature classic as part of the studio's iconic monster movie canon, and the script will be based on his original plan.
The Fate of the Furious writer Chris Morgan and The Amazing Spider-Man 2 producer Alex Kurtzmann are set to produce Creature. Morgan and Kurtzmenn are the development leads behind Universal's Monsters Universe, the shared cinematic world that kicks off on June 9 with the release of Kurtzmann's The Mummy. Additional details on what the modernized Creature story could entail haven't yet been revealed, but we'll update you as soon as they break.
Beall's most recent endeavor was the aforementioned aquatic superhero flick, set for release late next year. The screenwriter has also served as executive producer for the CBS series Training Day and writer and executive story editor for the Nathan Fillion-led show Castle. Beall broke through to the mainstream as the screenwriter for 2013's Gangster Squad, starring Ryan Gosling, Sean Penn, and Emma Stone. With fellow Creature writer Chris Morgan, Beall also co-wrote The Legend of Conan, with Arnold Schwarzenegger as the titular character.
Universal's Creature from the Black Lagoon remake has been in development for quite some time, spanning back to when Gary Ross was gearing up to go back to the lagoon and write the modernized version. His father, Arthur A. Ross, helped pen the 1954 original flick. Another writer was announced in 2012: Dave Kajganich, who wrote The Invasion. Later, in 2015, news broke that The Amazing Spider-Man 2 writer Jeff Pinkner had been tapped to write the remake, with Ghost in the Shell actress Scarlett Johansson in talks to play the leading female role, Kay Lawrence. Fingers crossed that Beall stays afloat as Creature's scribe.
Fans can see the fruits of Beall's writing labor when Aquaman hits theaters December 21, 2018. Until then, check out test footage of the underwater hero in the upcoming Justice League film.