Jeremy Renner Won't Appear In Ant-Man And The Wasp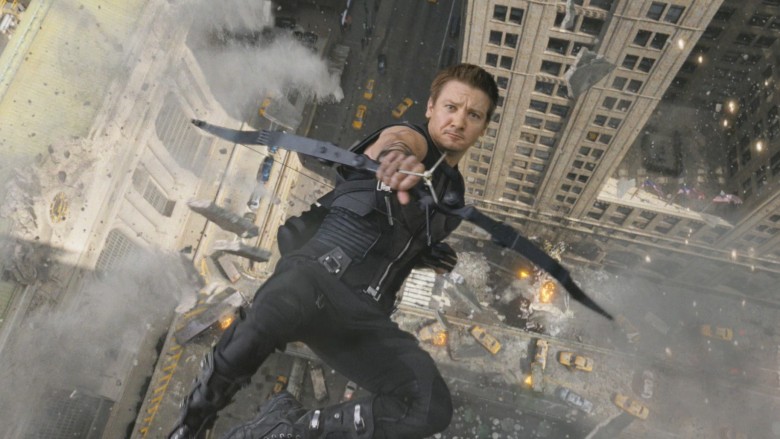 If you were looking forward to watching Clint Barton trade quips with Scott Lang, well, we've got some bad news for you. Despite earlier reports, it looks like Jeremy Renner won't be showing up in Marvel's upcoming Ant-Man and the Wasp, much to the dismay of Hawkeye fans around the world.
According to ScreenCrush, the rumors got started with a Showbiz 411 news story claiming Renner wouldn't return for Mission: Impossible 6 due to his Marvel commitments. The story explained that Renner was tied up with both the Ant-Man sequel and the much-anticipated Avengers: Infinity War. However, Ant-Man director Peyton Reed quickly took to Twitter to clarify the situation. As the man himself put it:
This is sad news indeed, as a Hawkeye/Ant-Man team up could've been awesome. But as the folks at ScreenCrush point it, Reed's tweet now calls the entire Showbiz 411 article into question. Will Jeremy Renner show up in Mission: Impossible 6 after all? Is something else keeping him for joining forces with Ethan Hunt? Or is he simply too busy fighting Thanos to reprise his role as William Brandt? It seems that only time will tell.
But while we'll certainly miss Hawkeye, at least Michael Peña is coming back for Ant-Man, returning as Luis, the fast-talking thief with a fondness for wine tastings and art museums. Let's all cross our fingers and hope Judy Greer returns as well. Ant-Man and the Wasp hits theaters on July 6, 2018, and while you're waiting for Scott Lang and Hope van Dyne to beat up some bad guys, check out our picks for which Marvel characters won't make it out of Phase Three alive.